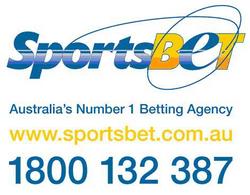 (PRWEB) February 15, 2008
Sportsbet.com.au was madly changing its betting markets due to some wrong information and then after bad weather delayed the championship on more than one occasion, which saw many of the racers withdraw from the championship due to other commitments. In the end Sportsbet.com.au had to withdraw betting altogether.
But, instead of Sportsbet simply refunding wagers to all punters on the Sprint Car Racing Championship, Sportsbet has announced it will break traditional betting conventions and look after Sprint Car Racing Championship punters who placed bets on the initial betting markets Sportsbet opened.
Yes, any Sprint Car Racing Championship punter who selects the winner from Sportsbet's earlier betting markets will be paid-out any winnings in full! And any punter that wagered on the original markets who has a losing bet or a scratched racer will get a full refund. For once punters can't lose, thanks to Sportsbet.com.au being honorable in its handling of this newly created betting market.
"We thought our Sprint Car Racing Championship punters would be as weary as we were with all the confusion, delays and changes, so rather than just refund bets we thought we'd bend normal conventions and look after our loyal Sprint Car Racing Championship punters to give them something to cheer when the race is finally run. Probably no other betting agency would do this, but at Sportsbet we believe in looking after our members." Said Matt Tripp CEO of Sportsbet.
The Sprint Car Racing Championship event has been postponed until 29th March and Sportsbet may open a new betting market once the racers are finalised.
About Sportsbet Pty Ltd
Sportsbet accepts wagers on Australian and International Horse racing, Harness racing and Greyhounds as well as Australian and international sporting, political and entertainment events. Place wagers online at http://www.sportsbet.com.au or by calling 1800 132 387 (Racing) or 1800 138 238 (Sport).
###