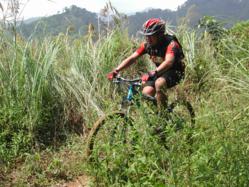 The affordable price of this new training is combined with a 60-day guarantee of the course tuition.
Albany, New York (PRWEB) February 07, 2013
Millions of men, women and children own bicycles in the United States and Canada although few people are experts in bike repair. A new website has launched in an effort to make learning how to repair bikes easy. The DIY Bike Repair website has launched a new online bicycle repair video training series online.
These videos are informative and now offered to bike enthusiasts or weekend warriors that want to learn the secrets of the pros to help save hundreds on repair costs.
Cities like San Francisco, Seattle, Miami and New York have some of the most qualified repair men and women in the cycling world according to salary surveys. These workers often charge high rates to fix even the most common types of bike issues.
The new training course online provides an in-depth instruction to average people. This easy to learn from course details every single repair that is essential for any type of two-wheel bicycle used.
Many of the skills that are taught through this new training are not found outside of professional repair shops. This knowledge is a combined effort of professionals that have designed this course as a one of a kind learning opportunity for men and women.
The affordable price of this new training is combined with a 60-day guarantee of the course tuition. This guarantee is offered to any person who tries out the information and is unsatisfied or unable to continue with the lessons provided in the training. Because this can be accessed online or through direct download for offline usage, adults have more than one method for learning the expert tips and training that is now available.
About DIY Bike Repair
Dave Delgado crated the DIY Bike Repair course after years of frustration of fixing his own bikes. As a semi-professional cyclist, Dave knows of the need for reliable bicycle repair first hand. The video training and PDF e-books that are included in the DIY Bike Repair course are written by Dave and include all of his knowledge of repairs and maintenance. The need to take a bicycle to repair shop is not necessary after reviewing and learning from the training. This course is written for amateur bike riders that want to perform their own repairs at home.