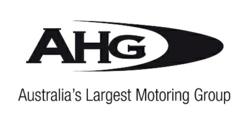 Now offering online booking services!
(PRWEB) February 23, 2013
Recent times have seen many every day consumers struggle to commit to a variety of necessary services they require. This is due to a number of circumstances beyond their control. These occurrences may include financial woes due to the tough economic period or simply a sheer lack of time due to work, family and other commitments. Most people that work full time around that 9-5 schedule never have time to run errands. This is no different when they have vehicle problems or require a periodic service. As their everyday mode of transport, having the car serviced can become quite the hassle. This timely process initiates from the first point of contact.
As a reputable leader in the automotive industry, AHG generally have bookings made in advance from eager motorists requesting their professional services. Therefore having enthusiastic customers spontaneously show up requesting services on the day has merely resulted in some dissatisfaction. This is not due to poor or lack of communication from AHG, more so the fact that many people require their expertise and proficiency, ultimately creating a short wait for those eager customers.
With AHG becoming more popular and appreciated from a huge customer base, they have found an alternative solution to help resolve the inevitable occurrence of customers showing up and not being able to receive services on the day. By incorporating an online booking service onto the homepage of their website, AHG can now encourage their valuable customers to jump online and utilise this initiative. By using the 'book online' feature on the website, this allows people to send through their personal details to their nearest service centre and select a preferred date and time to drop their vehicle in for whatever service they require. Once they have submitted the online enquiry, the service department will make contact to confirm availability and make any adjustments necessary that will be suitable for all involved. This new service will ultimately prompt customers to utilise the online booking platform to generate contact in the future.
The reasoning behind this strategy from AHG was to ensure customers have the most convenient and professional experience with all AHG car sales and customer service departments. Offering a range of services from car and truck servicing, crash repairs, tyre replacements, fleet servicing, wheel alignments and other repairs, AHG now ensure the best possible service and satisfaction for all of their respected customers.