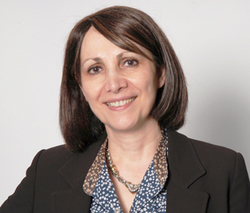 (Generation Y)..will change the buying patterns and methods of law firm clients...will expect a more technological, remote and virtual experience than the face-to-face, ear-to-ear, present and physical encounter that lawyers have been used to providing
(PRWeb UK) March 5, 2010
The Legal Services Act 2007 which comes fully into effect in late 2011, is set to shake up the legal market. Currently law firms compete with a variety of providers, including former solicitors who are no longer practising as solicitors. These providers can offer more cost effective legal services as they do not have the expense and complication of regulation. The increased competition that will be opened up come 2011 means law firms will be under even more pressure to deliver legal services cost effectively. It is likely therefore we will see more offerings like the In Context products, which will move away from the current one on one time selling business model, to alternative ways of delivering expertise. As, Stephen Mayson, Professor of Strategy at the College of Law says in his paper "Legal Services Reforms: Catalyst, Cataclysm or Catastrophe", of Generation Y (those born in the 80's and 90's) "...this group will change the buying patterns and methods of law firm clients (both as private clients and as representative buyers on behalf of corporate, public sector, and intermediary organisations. This generation will expect a more technological, remote and virtual experience than the face-to-face, ear-to-ear, present and physical encounter that lawyers have been used to providing".
Azrights Solicitors has come up with a new approach that does just that.
It is a low cost high benefit system for delivering business guidance in various typical situations faced by small businesses, such as how to effectively specify their website requirements, and engage appropriate contractors. It comes with a contract template written in plain English, and a multi media course to explain the basics of websites, and website contracts.
Last month Azrights released a similar Search Engine Optimisation (SEO) Contract in Context product, which is available as a free resource because few people really understand what SEO is and why they need it as SEO is not well familiar to small businesses. So, Azrights decided to offer the SEO product free in order to showcase the approach it takes in its In Context products to help entrepreneurs to become informed buyers.
Gap in the Market
Website Contract in Context fills a gap in the market, where the current choices are either to consult specialist lawyers at hourly rates in excess of £250 per hour, buy a contract template, or not seek independent advice when engaging internet service providers despite the fact that these internet transactions are complex and significant to the future success of their business.
The In Context products will all be available for licensing by lawyers and other business advisers wanting to offer an advisory service to their clients. By accessing the system they can gain more insight into different types of online presence and the commercial issues surrounding these contracts. It is important that high street lawyers become more able to advise on internet transactions given the critical role these occupy for all new businesses. Now before deciding whether to purchase a licence they will be able to access the free SEO Contract in Context resource to understand what to expect from the products Azrights is releasing.
First in a series
The SEO system was designed to be the first in a series of internet products. It was chosen as the first because internet marketing is often an afterthought for many small businesses commissioning websites, when it should be at the forefront. Shireen Smith, founder of Azrights gives workshops about online branding at the British Library's Business and IP Centre, and saw a need for these products to help small businesses to commission appropriate websites in keeping with their long term marketing needs. There are a number of other products in the pipeline from Azrights, including one on website compliance, trade mark searching, and filing your own UK trade mark. Given that some 40% of UK trade marks are filed by business owners themselves without assistance from legal advisers, there is clearly a need for legal DIY help to businesses that do not want to pay expensive legal fees. Azrights is committed to providing products to open up access to legal guidance to a wider audience.
Product Details
Like the SEO product, the Website Contract in Context product features several hours of PowerPoint training videos on types of online presence, and a website contract. . The videos, produced in conjunction with Ferreter.net give in depth explanations and commercial guidance on websites. The In Context products use a letter style, short, plain English contract template so as to be easily understood by small business owners. The key to a successful outcome for small businesses will be to use a document that is not unnecessarily legalistic.
# # #