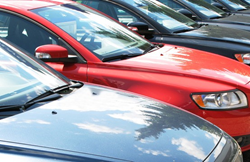 In the Gov-Auctions Member's Area you will have immediate access to direct links to many Federal and Government related vehicle auctions including seized, surplus, foreclosed, repossessed or fleet vehicles at rock bottom prices
Los Angeles, CA (PRWEB) May 10, 2014
PoliceandGovernmentAuctions.com, a website that helps people learn about government and police auctions, has just announced the launch of their newly-redesigned site. Thanks to the major updates, the site is now much more streamlined and easier for people to use and navigate.
While many people would like to buy a new-to-them vehicle, working with a traditional auto dealership can be costly and stressful. This is where a website like PoliceandGovernmentAuctions.com can help; by educating buyers about online car auctions in their area, they can help people save an often significant amount of money.
As an article on the website explains, the reason government auctions are typically so affordable is due to the large number of vehicles that are typically available. For example, the United States Government often needs to sell their vehicles after a certain amount of time, and they will generally go up for auction for lower prices than are found at car lots. In addition, when people default on their car loans or lease payments, their new or almost-new vehicles will be repossessed. These cars are typically auctioned off quickly because keeping them in long-term storage is cost prohibitive for the financial institutions that seized them.
Thanks to the recent updates to the website, people who are interested in purchasing a car through a police or government auction can easily find up-to-date information and sale locations.
"In the Gov-Auctions Member's Area you will have immediate access to direct links to many Federal and Government related vehicle auctions including seized, surplus, foreclosed, repossessed or fleet vehicles at rock bottom prices," an article on the website explained, adding that people will also have easy and direct access to the auction contact information including the different geographical locations, dates, times, websites and contact phone numbers.
"Use our 'auction finder' to see the number of available auctions to members in each state."
Anybody who would like to learn more about PoliceandGovernmentAuctions.com is welcome to visit the website; there, they can read more about how and why purchasing a new-to-them vehicle through an online auction can be such an affordable and reasonable solution.
About PoliceandGovernmentAuctions.com:
The founders of PoliceandGovernmentAuctions.com are enthusiastic about saving people money when it comes to buying a used car. Police and Government auctions offer the ability to tap into thousands of auctions across the United States of police seized vehicles, repossessed cars and ex-government vehicles. For more information, please visit http://policeandgovernmentauctions.com/pr/gov-auctions