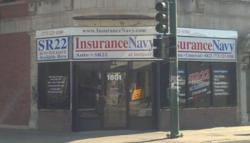 "Unlike many other software systems that provide quotes from one auto insurance company at a time, our rating software provides quotes from several car insurance companies in Chicago, simultaneously."
Chicago, IL (PRWEB) October 02, 2012
InsuranceNavy.com, the official website of Insurance Navy, is pleased to announce the introduction of its instant auto insurance quoting engine. The insurance quoting engine is provided by the Texas based Insurance Technology Corporation, a primary provider of auto insurance rating software to the insurance industry.
"We are excited about having the online version of the instant car insurance quotes rating engine on our website," said Fadi Snenneh, Senior Account Executive at Insurance Navy. "Unlike many other software systems that provide quotes from one auto insurance company at a time, our rating software provides quotes from several car insurance companies in Chicago, simultaneously."
Users and car insurance shoppers need to provide information about their vehicles, physical address, operators in the household, and driving history. In one click, the backend rating engine will search rates from many companies offering car insurance quotes in Chicago, and the cheapest car insurance rate is presented with several payment options.
Major benefits from the system include:
1. Accurate auto insurance rates are offered instantly, and from multiple carriers; 24 hours a day.
2. Strict privacy & confidentiality. Insurance Navy is the only party that may access clients information, and no one else will use this information for any other reason.
3. No credit check/ No obligation to purchase any insurance.
"Insurance Navy car insurance quotes are not just available online. Our Agency is licensed in the States of Illinois, Wisconsin and Indiana, and we have several physical locations providing services and auto insurance quotes in Chicago and Northwest Indiana," Snenneh said.
For more information, please visit Agency website at InsuranceNavy.com.