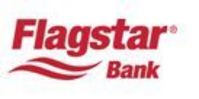 This new branding not only positions Flagstar as innovative, but the advertising itself is innovative
TROY, Michigan (PRWEB) August 8, 2008
Flagstar Bank will begin its most significant brand advertising effort to date when a new campaign debuts Friday, August 8, during the televised opening ceremonies of the 2008 Summer Olympics. The campaign includes television, print, radio, Web and in-branch advertising and is scheduled to run in Flagstar's three banking states of Michigan, Indiana and Georgia.
The concept of the TV commercial plays to the unique experience Flagstar provides its customers. The introductory 30-second commercial depicts consumers with boxes on their heads who need to "open their eyes" to the refreshing service and product offering from Flagstar.
"Our customer satisfaction ratings outpace the industry," said David Joyce, first vice president--marketing director at Flagstar. "Our brand promise centers on the idea that it's not banking as usual at Flagstar. We are essentially communicating the reality of what our customers are experiencing every day at Flagstar."
"Our new campaign theme line, 'The New Wave in Banking,' reflects our genuine understanding that people are different and want different things from their bank," Joyce said.
SMZ Advertising in Troy created the campaign. "This new branding not only positions Flagstar as innovative, but the advertising itself is innovative," said Jamie Michelson, president of SMZ. "The look, feel and tone are so original and arresting there soon won't be anyone who doesn't know of Flagstar and understand what Flagstar stands for."
The ad was directed by Michael Karbelnikoff who has also directed work for Sony PlayStation,
Visa "NFL.com," Pepsi, Miller Lite and Nike. It was produced by Hello & Company.
Flagstar Bank is a subsidiary of Flagstar Bancorp (NYSE: FBC), a bank holding company headquartered in Troy, Mich., with $14.6 billion in total assets. At June 30, 2008, Flagstar operated 170 banking centers in Michigan, Indiana and Georgia, and 121 home loan centers in 26 states. Flagstar originates home loans nationwide and is one of the leading residential mortgage lenders. For more information, visit http://www.Flagstar.com.
Established in 1929, SMZ Advertising Inc. provides full-service advertising and integrated marketing communications for a variety of national, regional and local accounts. SMZ also offers public relations services to its clients through its public relations division, SMZ PR Partners. For more information about SMZ, visit http://www.smz.com.
###