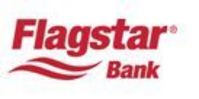 Before CDARS, there were few ways investors could enjoy full FDIC insurance on certificates of deposit over the $100,000 limitation, other than keeping accounts at multiple financial institutions or spreading deposits at one bank among different owners and different types of accounts
Troy, Mich. (PRWEB) August 11, 2008
A new service from Flagstar allows consumers to keep up to $50 million in certificates of deposit safe with FDIC insurance. Flagstar is now a member of a special network of banks called CDARS® (Certificate of Deposit Account Registry Service®).
With the CDARS service, when you place a large deposit with Flagstar, your funds are dispersed to other FDIC-insured banks in the network, so both principal and interest are eligible for complete FDIC protection.* You'll have the convenience of dealing with just one bank, earning one rate and receiving one statement.
"Before CDARS, there were few ways investors could enjoy full FDIC insurance on certificates of deposit over the $100,000 limitation, other than keeping accounts at multiple financial institutions or spreading deposits at one bank among different owners and different types of accounts," said Sandro DiNello, head of Retail Banking for Flagstar.
DiNello said CDARS saves certificate of deposit customers from having to manage multiple bank relationships, administer various interest rates, organize interest disbursements from various institutions and manually consolidate monthly statements.
Flagstar's CDARS service is available to all U.S. residents, regardless of geographic location. Those interested in a CDARS certificate of deposit account should visit a local Flagstar banking center, flagstar.com or call (800) 642-0039.
About Flagstar
Flagstar Bank is a subsidiary of Flagstar Bancorp (NYSE: FBC), a bank holding company headquartered in Troy, Mich. With $14.6 billion in total assets, Flagstar Bancorp is the largest publicly held savings bank headquartered in the Midwest. At June 2008, Flagstar operated 170 banking centers in Michigan, Indiana and Georgia, and 121 home loan centers in 26 states. Flagstar originates home loans nationwide and is one of the leading residential mortgage lenders. For more information, visit Flagstar.com.
*Funds may be submitted for placement only after a depositor enters into a CDARS Deposit Placement Agreement describing the placement of funds by Flagstar with other FDIC-insured institutions in amounts under $100,000. With customer consent, we may choose to receive fee income instead of matching deposits from other banks. CDARS and Certificate of Deposit Account Registry Service are registered service marks of Promontory Interfinancial Network, LLC.
# # #