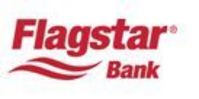 The checking account is the entrée to our Loyalty Program, which offers preferred rates on https://www.flagstar.com/publish/fbc/fsb/en/www/pe/sa/cd/certificateofdeposit.html [certificates of deposit __title__ cds], our unique Best Rate Guarantee and other special benefits
Troy, MI (PRWEB) August 7, 2008
For a limited time, Flagstar Bank is offering a $100 incentive to new customers opening a checking account* at Flagstar banking centers in Michigan, Indiana and Georgia.
"The checking account is the entrée to our Loyalty Program, which offers preferred rates on certificates of deposit, our unique Best Rate Guarantee and other special benefits," said David Joyce, director of Marketing at Flagstar.
According to Joyce, the $100 is an added incentive for enrolling in Flagstar's Loyalty Program.
To qualify for the $100 incentive, consumers must open a new personal checking account at a Flagstar banking center, and have at least $250 in automatic, recurring direct deposits per month in an open account for a minimum of six months.
Minimum opening deposit on new checking accounts is $50. The $100 will be deposited within 30 days of the first direct deposit.
Flagstar, the largest publicly held savings bank in the Midwest, offers a variety of flexible personal checking accounts featuring competitive interest rates, free online banking and bill-pay, as well as other benefits. Those interested in a new Flagstar personal checking account should visit a local Flagstar banking center or call (800) 642-0039.
About Flagstar:
Flagstar Bank is a subsidiary of Flagstar Bancorp (NYSE: FBC), a bank holding company headquartered in Troy, Mich., with $14.6 billion in total assets. At June 30, 2008, Flagstar operated 170 banking centers in Michigan, Indiana and Georgia, and 121 home loan centers in 26 states. Flagstar originates home loans nationwide and is one of the leading residential mortgage lenders. For more information, visit https://www.flagstar.com.
*$100 deposit available for new checking account customers only (no existing Flagstar checking account). For a limited time, open a new personal checking account with an automatic, recurring direct deposit of income of at least $250 per month, excluding interest deposits, and we'll deposit $100 into your account within 30 days after the first recurring direct deposit takes place. Minimum opening deposit is $50. Direct deposit must be established within first 60 days of account opening. All accounts must remain open and active for a minimum of six months. If checking account is closed within the first six months, Flagstar reserves the right to reclaim the $100 deposit. See your Flagstar representative for more details. Flagstar will issue a 1099 for the $100. Offer not good in conjunction with any other coupons or checking account offers. Some restrictions apply. Limit one $100 deposit per customer per account. Offer subject to change or cancellation at any time without notice.
Contact information:
Susan Cherry/Flagstar Bank
5151 Corporate Drive
Troy, MI 48098
(248) 312-6237
Adv @ flagstar.com
###