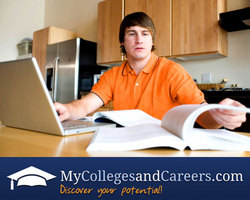 Provo, UT (Vocus) October 25, 2010
MyCollegesandCareers.com has added a new resource to its website: career and education videos. Those looking to go back to college can visit MyCollegesandCareers.com and watch short videos about various careers.
The videos, about careers like business, information technology, and criminal justice, can help people as they decide to go back to college, earn online degrees, and make the big decision to change career paths.
Each video includes an interview from a professional in a specific industry. In the videos, professionals share what their job is all about, give career advice, and tell students how they can land their dream job.
The new videos give people a chance to see what a job is all about. From the day-to-day happenings to the tools used by a specific professional to the unique environment a career entails, these videos give people an inside look at interesting careers.
The new career and education videos are a good way for students to explore their options and learn what different career paths entail, so they can be prepared to make important education-related decisions. Students can learn from professionals what they do, and how they got where they are.
The interviewed professionals provide an invaluable point of view. While it may be easy for prospective students to research a career online, it is not always easy for them to come into contact with people in some fields. These videos will give people the opportunity to hear from a professional and get first-hand advice.
For example, people interested in earning an online criminal justice degree can listen to a law enforcement trainer explain what it takes to succeed in the criminal justice world and see criminal justice professionals in action. People who want to earn an online business degree can hear a business coach talk about her experiences in the field and how she has created a career she loves.
The site plans to add a new video each week, providing new information for a wide variety of careers. People can visit the site regularly and find current information about careers, colleges, programs, and online courses.
People who are considering earning online degrees can visit MyCollegesandCareers.com to explore their options. The site guides students as they discover careers they didn't realize existed, decide on a field of study, and enroll in online colleges.
MyCollegesandCareers.com works to help students meet their goals and make changes to their lives. Whether a person is looking to further their education in the field they are already in, change career paths, or start college for the first time, the website has something for everyone.
The site is much more than a database for searching for schools. With articles, lists, videos, and many other resources, MyCollegesandCareers.com is a hub of information for current and potential students.
MyCollegesandCareers.com is committed to helping students find the best school for them so they can earn their college degree and embark on a rewarding career. A powerful resource for individuals who have full-time jobs and family responsibilities, MyCollegesandCareers.com connects people with the programs that help them earn their degree online.
###