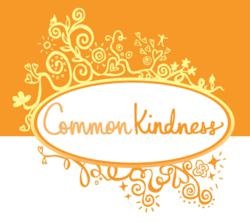 At CommonKindness, we're enhancing the way advertisers interact with their audience and giving them the ability to stay at the forefront of consumers' minds
San Francisco, CA (PRWEB) June 12, 2012
Ninety percent of coupons for consumer packaged goods (CPG) are still distributed in newspaper and magazine free-standing inserts (FSI), and surprisingly only 1% are distributed online. CommonKindness, the revolutionary printable grocery coupon site that gives 20% of its revenues to nonprofits, has developed a pain-free model that makes moving coupons online simple, and saves advertisers money.
"At CommonKindness, we're enhancing the way advertisers interact with their audience and giving them the ability to stay at the forefront of consumers' minds," says Sarah Schloemer, the president of CommonKindness. "Online coupons offer many advantages over FSI and other traditional coupon distribution methods."
One of those advantages, according to Schloemer, is that online coupons save consumers time. She says that people are busy, and the traditional method of clipping coupons often deters many potential customers because they simply don't have the time any more.
And CommonKindness doesn't just post coupons. This innovative coupon site offers free social media and PR marketing services for its partners, engaging its online relationships to help build brand awareness with consumers. When advertisers post coupons on CommonKindness, they also build an emotional connection between the brands and the consumer by helping provide financial support to the consumers' favorite nonprofits.
Schloemer points out other advantages of transitioning to CommonKindness include deeper market penetration and performance-based billing. She notes that the cost to distribute coupons using an FSI can vary widely depending on the subscribership and reach of the publication. With CommonKindness, the advertiser is only limited by the choices they select when they load their coupons.
"With CommonKindness, there are no up-front costs, like loading fees. Our pay-per-redemption model eliminates the risk for advertisers who are concerned they might spend a lot of money and end up with relatively few sales," says Schloemer. "While many coupon sites charge advertisers for every coupon a consumer prints, CommonKindness only charges for each coupon redeemed, so every fee they pay is tied to a sale."
The advanced tools and reports advertisers receive allow the advertiser to track performance and maintain control of their campaign in real-time, so they can try new things and make adjustments in the moment to ensure their campaign is successful.
"You can test your online coupons on CommonKindness while you continue to advertise in more traditional ways as you become comfortable and confident distributing coupons online," explains Schloemer.
For consumers, CommonKindness is easy. Shoppers simply go to http://www.CommonKindness.com, quickly register and designate their favorite nonprofit from the user-friendly directory. Then they print out coupons for items they typically use or want to try, and head to the store. For each coupon redeemed, CommonKindness donates 20% of the distribution fee it receives from the brand, to the shopper's designated nonprofit.
For more information about CommonKindness, go to commonkindness.com, email Info(at)Commonkindness(dot)com or call (415) 887-9537.
About CommonKindness
CommonKindness is the new online coupon site that operates on the principle of genuine human kindness. CommonKindness is revolutionizing the online coupon industry by eliminating coupon loading and change costs, charging brands only for coupons that are actually redeemed, and giving 20% of its revenue to nonprofit organizations.