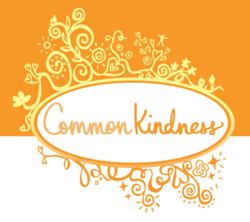 CommonKindness is earning a reputation with consumers as the place to go for rare and valuable coupons
San Francisco, CA (PRWEB) May 16, 2012
Nearly 90 printable grocery coupons from close to 50 brands ranging from Somersaults Snacks and Cabot Creamery to Hershey, Frito Lay, Pepsi and Quaker Oats are drawing excited consumers to CommonKindness. Sarah Schloemer, president of the new printable grocery coupon site that donates 20% of its revenue to the nonprofit organizations of the redeemers' choice, says the volume of site traffic has exceeded expectations since its launch late last month.
"CommonKindness is earning a reputation with consumers as the place to go for rare and valuable coupons," said Schloemer. "We not only help brands strengthen consumer loyalty, but incent people to try new products. Our popularity with the brands has already made us the second-largest printable grocery coupon site in America in terms of the number of coupons we offer."
The way it works is simple: Shoppers go to http://www.CommonKindness.com, quickly register and designate their favorite nonprofit from the user-friendly directory. Then they print out coupons for items they typically use or want to try, and head to the store. For each coupon redeemed, CommonKindness donates 20% of the distribution fee it receives from the brand to the shopper's designated nonprofit.
Andrew Martin, founding chairman of CommonKindness.com, says that the brands really like the online coupon website's performance-based, pay-per-redemption model that doesn't require an investment in loading fees. He says the model also gives brands free online impressions and sometimes print ads, dynamic control of their coupons and robust reporting.
"In addition to the great features and money-saving fee system, the brands also benefit from the halo effect created by aligning their products to consumers' desire to support their favorite charities," said Martin. "Americans are increasingly making their purchase decisions based on social issues. They feel good knowing that their purchase help make the world a better place—and that emotional connection is good for brands."
Martin has founded several successful companies, launching innovative products that have found comfortable homes in America's pantries, like Smartfood Popcorn and Annie's Homegrown Macaroni and Cheese.
For more information about CommonKindness, go to commonkindness.com, email Info(at)Commonkindness(dot)com or call (415) 887-9537.
About CommonKindness
CommonKindness is the new online coupon site that operates on the principle of kindness and aims to benefit consumers, nonprofit organizations and brands. CommonKindness is revolutionizing the online coupon industry by eliminating coupon loading and change costs, charging brands only for coupons that are actually redeemed, and giving 20% of its revenue to nonprofit organizations.