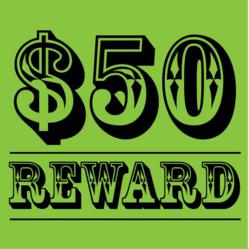 Our new $50 reward program helps make couponing even more fun and rewarding to consumers, the charitable organizations they love, and the brands.
San Francisco, CA (PRWEB) May 24, 2012
CommonKindness, the new online coupon site that donates 20% of its revenues to America's favorite charities, has launched a new promotional campaign that pays a $50 reward to the nonprofit of choice each time a consumer gets a brand to upload one or more printable grocery coupons on CommonKindness.com.
"Our new $50 reward program helps make couponing even more fun and rewarding to consumers, the charitable organizations they love, and the brands," said Sarah Schloemer, president of CommonKindness. "It helps us achieve our shared goal of creating a new source of sustainable funding for America's nonprofits, so volunteers can spend less time and resources raising money and more time helping other people, animals and the earth."
Andrew Martin, founding Chairman of CommonKindness.com firmly believes nonprofits and volunteers are the heart and soul of America, doing everything from helping protect our environment to caring for the sick and elderly, and so much more.
"Unfortunately, many nonprofits now find themselves in need—more nonprofits collapsed in 2011 than in any year since the Great Depression," said Martin, the serial entrepreneur whose previous successes include launching Smartfood Popcorn and Annie's Homegrown Macaroni and Cheese.
Martin saw a dilemma—people wanting to help nonprofits, but not always having the means to contribute much-needed funds. He created CommonKindness to both save consumers money and facilitate donations to charities.
"I think the nonprofit connection is a great feature," said coupon guru Cindy Livesey of Living Rich with Coupons. "Couponers are always looking for ways they can give back. To be able to help others while saving money themselves is just a perfect combination."
Coupons are an increasingly important tool for brands in the increasingly competitive marketplace. Faith Popcorn, consumer trend strategist and CEO of BrainReservein Manhattan, was recently noted in a Forbes article as saying that savings are important to every consumer, from the richest to the poorest, right now, especially where coupons are concerned.
The same article highlighted research that shows women find coupons, sales promotion codes and other time-sensitive incentives as not just relevant, but essential—and 45% of moms age 18-34 and 55% of moms age 35-54 make coupon clipping part of their daily routine.
CommonKindness developed a revolutionary model that makes it more cost-effective and simpler to deliver coupons on the Web by eliminating loading charges, implementing a pay-per-redemption fee structure, and providing dynamic control and robust reporting tools.
For more information about CommonKindness, please go to http://www.CommonKindness.com, email Info(at)Commonkindness(dot)com or call (415) 887-9537.
About CommonKindness
CommonKindness is the new online coupon site that operates on the principle of kindness and aims to benefit consumers, nonprofit organizations and brands. CommonKindness is revolutionizing the online coupon industry by eliminating coupon loading and change costs, charging brands only for coupons that are actually redeemed, and giving 20% of its revenue to nonprofit organizations.