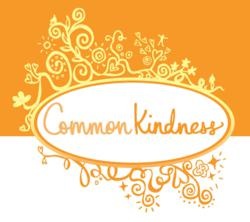 The performance-based coupons we offer at CommonKindness are like little electronic commission-only salespeople who present a great offer and only get paid when they bring in a sale
San Francisco, CA (PRWEB) July 11, 2012
More than ever, shoppers are looking for bargains. In light of recent reports that 91% of consumers now plan their shopping lists based on coupon savings, an online coupon can be viewed as a virtual sales agent in moving a product off the shelf and into the shopping cart.
"The performance-based coupons we offer at CommonKindness are like little electronic commission-only salespeople who present a great offer and only get paid when they bring in a sale," says Sarah Schloemer, president of CommonKindness, the second largest online printable grocery coupon site.
The sale starting at home is defined by ShopperCulture.com as "Pre-Tail®," which includes all the actions people take when preparing to shop and selecting a retailer. ShopperCulture says 57% of consumers report coupons affect their choice of brand. Coupons are the second biggest influencer for getting an item on a shopping list, the first being a consumer's history with buying a specific product.
"A lot of new products are launched with great coupons to help get them out in front of people," said Joe Daugirdas, a lifestyle and coupon guru who founded Cleveland, Ohio-based JoetheCouponGuy.com. "Online coupons are an inexpensive way to get people to try something new."
Schloemer adds that coupons interrupt the buying cycle by allowing a competing—or even emerging—brand to get on a consumer's shopping list. "Moreover, coupon shoppers are becoming disciplined to avoid straying from the list—so once you're on the list, you're golden."
CommonKindness makes it easy for brands to directly load, track, and manage their coupons in real-time. No contract is required, so the process won't stall out waiting for legal review or signatures. CommonKindness also offers a performance-based fee structure and eliminates any upfront or loading costs from the equation.
"Our pay-per-redemption model revolutionizes couponing by making the coupon a fixed cost in the sale of a product, as opposed to part of a coupon program within a larger marketing budget," says Schloemer. "Basically, our coupons are agents and sales representatives who earn a commission every time they do their job flawlessly and sell a product."
To use CommonKindness, shoppers go to CommonKindness.com, quickly register, and designate their favorite nonprofit from the user-friendly directory. They then clip coupons for items they typically use or want to try, and head to the store. For each coupon redeemed, CommonKindness donates 20% of the distribution fee it receives to the shopper's designated nonprofit.
To post a coupon or learn more about CommonKindness, go to commonkindness.com or call (415) 887-9537.
About CommonKindness
CommonKindness is the new online coupon site that operates on the principle of kindness and aims to benefit consumers, nonprofit organizations, and brands. CommonKindness is revolutionizing the online coupon industry by eliminating coupon loading and change costs, charging brands only for coupons redeemed, and giving 20% of its revenue to nonprofit organizations.