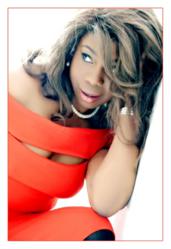 Get qualified in days not years.
London, UK (PRWEB UK) 13 February 2012
Academy of Vocational and Professional Training Ltd.(AVPT), CEO Diane Shawe was named as VIP Member by Cambridge Who's Who. This special distinction honours individuals who have shown exceptional commitment to achieving personal and professional success in the on-line e-learning industry.
As the chief executive officer of the Academy of Vocational and Professional Training Ltd., which provides on-line fast-track training courses, Ms. Shawe utilises her expertise in education and business administration to oversee individual, one-on-one, group and corporate blended training courses.
A survey by Ambient Insight Research has showed that the worldwide market for e-learning products was £20.5 billion in 2010 and is expected to rise to £31.9 billion by 2015
The market for e-learning just keeps growing and growing, according to research and sales figures.
With the recent launch of her 'Get Qualified in Days not Years' on-line blended learning website, students around the UK are excited because for the first time they can access real soft skills courses via there i-pad, smart phones, notepads and computer. Soft Skills courses have become even more important in the job market and with the growing competitiveness for jobs, every second counts say Diane.
Whilst the courses are affordable to most, AVPT is increasingly concerned that the unemployed could miss out on the opportunity to access these courses. "As a consequence and commitment to meet our mission and core values, an enterprise arm of the company Academy Community E-learning Enterprise (ACEE) was brought into being at a meeting in late January 2012 when Oliver Rothschild, accepted the role of acting chairman along with other members such as Mrs Jill Pay (former sergeant at arms House of Commons), Brigadier Gael Kathleen Ramsey CBE, Julian Thomas Wilkins IP and Media law (acting secretary) Simon Race (senior Officer Royal Air Force) acting strategist and Neil Barnfather CEO of e-Hosting along with six other members."
The main purpose of ACEE is to attract social funding so that it can award bursaries to applicants who would otherwise fall through the net.
###