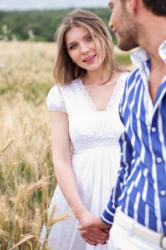 Learning to read a woman's body language is one way that top daters have used to judge the quality of their pickup approach.
Green Bay, Wisconsin (PRWEB) November 05, 2012
Guys that have tried online dating and did not find the results that they wanted now have a new alternative online. The DatingAdviceThatWorks.com website has launched online and has taken on the mission to help single men. One issue with dating websites is that the process is long and can be complicated before a hookup ever takes place. The Dating Advice That Works website gets right to the information men need to meet any woman and put actual skills to work. Sign ups for this website are now underway here at this link.
Dating membership websites were accessible just about everywhere online from 1999 to 2009. This 10-year stretch helped people witness the rise and fall of many websites that promised a variety of relationship advice and connections. The rise in telecommunications technology has increased the way that men and women now communicate.
More face-to-face meetings are becoming popular instead of online introductions according to research. Based on this research, the Dating Advice That Works website has launched its new platform that teaches men what they need to know as daters.
One of the new features of this dating platform is the phases of dating that are offered. Some men get past the first step of dating women and fall short completing the remaining steps. Everything from initial communication to eye contact is covered in the first part of the training that is available.
This assembled information has been researched from top dating coaches that have tested this information. While conversation starters are important, men are presented with follow through techniques in the subsequent modules of this training.
Learning to read a woman's body language is one way that top daters have used to judge the quality of their pickup approach. These movements have been studied by psychologists and are now integrated into the training on the DatingAdviceThatWorks.com website.
Both male and female body language tips are explored in this training to provide men with a wealth of knowledge of what to do and how to do it when dating a woman for the first time.
Apart from the introductory training, advanced methods are offered for men that might fail to get past a first date with a woman. The second date instructions that some men never learn are included inside of the training offered through the http://www.datingadvicethatworks.com website.
About DatingAdviceThatWorks.com
DatingAdviceThatWorks.com has launched online to be one of the leading single men websites on the Internet. Guys that have not had dating success or that feel unlucky with women are the target visitors to this new online resource. The Dating Advice That Works company is comprised of dating specialists that have coached thousands of men that used to be unsuccessful daters. The DatingAdviceThatWorks.com website is updated routinely with new information as new dating strategies are discovered and tested on women around the world. A YouTube video channel is setup here http://www.youtube.com/watch?v=8oJt1PD6coE