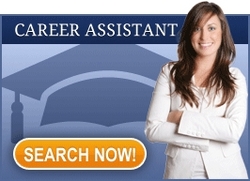 Provo, UT (Vocus) July 21, 2010
In the light of recent world disasters such as the earthquake in Haiti and the BP Oil Spill in the gulf, many are wondering how to get involved in the extensive relief efforts. The PMA Media Group is proud to offer a new website, MyCollegesAndCareers.com, that answers those questions by providing a resource for all seeking the training necessary and by providing job placement programs for anyone in search of careers within the disaster relief field.
For those curious about a career in this field or any other, MyCollegesAndCareers.com is a great place to start because it evaluates your strengths and helps you find the most suitable career. There are descriptions of specific jobs, what those jobs entail, what types of people are generally successful in the career and what the student needs, as far as education and training are concerned, to land a job in that field. The website also helps students find schools that host their chosen program.
MyCollegesAndCareers.com stands out from other similar sites because it is dedicated to helping students find all the information they need in a career focused format. The site follows them as they discover what kind of career they are interested in, what type of program is best for them (online vs. traditional), what school and campus meets their needs and what they need to do to start their education.
The site is more than just a school-finder. It's a resource that offers information on education and career-related topics that students are interested in and often need to make decisions about their futures.
Unfortunately world disasters are not going to go away; therefore, MyCollegesAndCareers.com is proud to stand as a resource for those looking to get involved and secure a career in disaster relief for many years to come.
My Colleges and Careers works with hundreds of the nation's top post-secondary schools to bring you the very best online degree opportunities available. For individuals looking to further their careers through distance education, they help them help themselves by directing them to the schools and degrees that will open up career opportunities and increase their professional and personal worth.
# # #