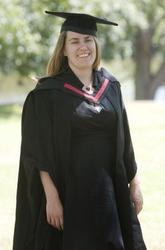 Online learning is taking off.
(PRWEB) September 28, 2010
Take up of online distance learning in the UK is set to explode over the next few years. Online courses offer students a cheaper way to get a degree and the flexibility to study when it suits them, and for many they deliver an improved learning experience. Online courses may also help universities meet recent government demands to cut costs.
David Willetts, the universities minister, is keen on distance learning as a way of reducing students' living expenses. With annual tuition fees alone rising to £3,290 next year for campus-based degrees at English universities, the £3,500 total price tag of some online degrees will look ever more tempting.
There is also growing interest from students, owing partly to the wide-spread adoption of online technologies used in everyday life, as the HEFCE Online Learning Task Force pointed out in a report of March this year:
"Students increasingly expect that their experience of higher education will involve the use of online and other learning technologies. As in many other areas of people's lives, an 'instant and on-demand' attitude towards learning has developed, where students expect easier, 24-seven access to learning resources and support."
But while most British universities now have virtual learning environments for campus students, only a handful offer full degrees for remote students.
According to a report due out later this year, there are around 2,600 online or distance learning courses available leading to a UK higher education award. Of those, over 1,500 courses are delivered by 113 UK higher and further education institutions, while the Open University offers 952 courses.
Some 175 courses are offered by UK universities in partnership with 28 commercial partners, including Kaplan and Laureate, who deliver all the learning leading to a named UK university degree. These tend to be undergraduate courses (although Laureate offer many postgraduate courses from the University of Liverpool), while 60% of all courses (other than those offered by the OU) are postgraduate. No student attendance is required on most courses.
David Kernohan, e-learning programme manager at JISC, the ICT advisory body involved in the report, says online learning is taking off - despite online student numbers trailing behind the 60,000 in the US.
"There's clearly a market for online distance learning and it's growing. People are less resistant to it. It will become a larger part of higher education life and universities," he says. "But the UK is still a world leader in higher education and it's very possible to argue that it's a world leader in higher education and online learning. There's less funding overall but lots of opportunities for innovation and new ways of working."
According to Kernohan, the existence of JISC and a national network – JANET – that links British universities, colleges and schools is unique and the envy of politicians worldwide. While the US has a larger volume of people, the UK surpasses it in terms of appropriate use of technology.
The University of London has allowed students to study remotely for its external degrees for the last 150 years. It currently has 49,000 students studying by distance and flexible learning in 180 countries, including 5,500 in the UK. Some 80% of its courses are undergraduate and 20% postgraduate in areas such as law, sustainability and global poverty reduction, international business and occupational psychology.
Jonathan Kydd, dean of the university's "international programmes", says students have to offset any reservations they may have against the "great benefits of flexibility and access" and the cheaper study costs. "Doing a degree with us costs £3,500 spread over four years. People can afford it and stay at home with caring responsibilities or a full time but not very well paid job," he says.
"It's important to give students good quality feedback on their performance," he adds, and good online discussions can be downloaded and pored over by other students.
The Open University also has a strong tradition in distance learning, teaching thousands of students online each year. Niall Sclater, director of learning innovation, says it makes sense for those stuck at home and it's the best way to combine work and study.
Students can manage every aspect of their degree online, from studying and submitting assessments to administration and payments. "We used to send out text books but online is so much more interactive," he says. Students can do quizzes to test their knowledge, look at glossaries of definitions and videos embedded in course content online. Students have online networks and discussion forums and scheduled online sessions where they can work together. Sclater's aim is to have everything available online in a mobile friendly format.
"E-learning is very successful and satisfying for students if content is interactive with good quality video resources and well organised collaborative work," Sclater explains. "There's evidence that students on online courses do better than those face-to-face because it's active rather than passive learning."
The University of Leicester is another big online provider with twenty thousand online students working online in one way or another. Seven thousand of them are distance learners studying for masters degrees who rely increasingly on online provision. Leicester has a research and development team dedicated to learning innovation.
"We have rethought the whole learning experience and have a range of projects addressing new ways of enhancing the remote learners' experiences," says Professor Gilly Salmon, Head of the Beyond Distance Research Alliance. "Almost every day there's a new opportunity of some sort either a market or technology experience. Everyone has to meet learners' needs with a high quality experience – it not about putting lectures online. For example, we are experimenting with offering course material on eBook readers, which is being very well received. Some students are also given feedback in the form of personalised podcasts and the university has its own teaching island in the virtual world of Second Life."
The University of Essex outsources its online provision to Kaplan Open Learning. Managing director Alan Jenkins believes online learning will become more broadly accepted with people actively looking for it.
The main advantage is tutor-led learning with lots of student interaction, he says. "You don't get theatres, bars and sports facilities but it's much cheaper and students are forced to get involved in their learning, in a safe environment."
"Many people go through seminars or lectures not taking notice or contributing. Online, people are forced to contribute but don't feel embarrassed or compromised by doing so. They develop confidence and good communication skills, which employers like."
Online students are also well supported by advisors who keep a close eye on students. "It's a bit like joining a gym versus getting a personal trainer," says Jenkins.
Victoria Blahyj-Murfitt, a local authority senior auditor and mother of two young children, has just finished a business and management foundation degree with Kaplan. She enjoyed being able to study while continuing to work and earn.
"The 12 week courses and deadlines keep you up to speed and motivated. You are assigned a student advisor and mine was fantastic. Every time I had a query she would always get back to me, as did the tutors," she says.
"I attended virtually all the online seminars so I felt quite engaged and I'm still in contact with people on the course. It's really nice if you can get a support network."
By Anthea Lipsett, freelance journalist and education specialist. This was orginally published at "Online degrees set to soar in the UK".
About Study2U.com
Study2U.com provides information about online learning in the UK and Europe, along with a directory of online and distance learning degrees. We believe online learning offers exciting opportunities for the UK and Europe - providing better access to quality education. If you have a story, or would like to share your online learning experiences, or are a university and would like to join us, please contact Ben Hindmarch.
###