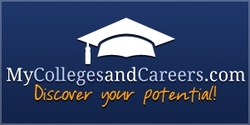 We wanted to build a resource for students that could help lead their education in a direction that will allow them to fulfill their career dreams
Provo, UT (Vocus) June 3, 2010
When it comes to defining your career goals and finding a suitable education that will make it a reality, the sea of prospects can be daunting. Knowing this, PMA Media Group is proud to announce the launch of their new and improved website that provides the necessary information to connect prospective students with a proper education for achieving their ultimate career goals.
Though the website existed prior to this grand re-launch, it was much more basic and didn't help students make decisions about the direction of their careers. This new website however, personalizes the experience and focuses on achieving the end goal of an ideal career rather than simply settling for an online degree.
"We wanted to build a resource for students that could help lead their education in a direction that will allow them to fulfill their career dreams," said Brandon Buttars of the new website.
This new website is more than generic geographic filters for schools in the specified area, it takes into account many more variables and functions on a total sense of where the student is coming from and what their aspirations may be. If the student has no sense of direction, it offers a career chooser that helps steer the student by offering fresh suggestions that they may have never considered otherwise.
In all, this site is different from the rest in the industry because it is forward thinking – focusing on the end goal rather than the means.
Education is all about information and this new website is a great resource for providing the spark that will lead to an education, but more importantly, a career. Because your job can be the source of your happiness, this brand new website aims to point students toward a career that will ignite an internal passion for learning, bringing happiness into their lives for the professional years to come.
My Colleges and Careers works with hundreds of the nation's top post-secondary schools to bring you the very best education opportunities available. For individuals looking to further their careers and their education, they help them help themselves by directing them to the schools and online degrees that will open up career opportunities and increase their professional and personal worth.
CONTACT:
Brandon Buttars
Organic Marketing and Development
801.705.4920
###