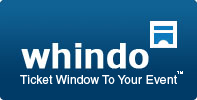 Growth translates into jobs and that is the simple premise Startup America is based on.
Austin, TX (PRWEB) January 31, 2012
Startup America, is a private organization that has connected dozens of partners who have supplied more than $1 billion to help startups and eventually bring jobs to the economy. Startup America requirements are simple: startups must be for-profit and employ at least two people if they were founded in 2006 or later, or at least six people if they were founded in 2001 or later. Once accepted, clients get a Growth Kit, which includes five main resources; expertise, services, talent, customers and capital.
Expertise comes in the form of training, mentors and advisors. Services are provided at reduced costs, talented people are recruited, new markets are located, and capital is provided for funding.
"Some of the offers highly discount services we already use and in some cases they are now free," says Russell Bellow, founder of Whindo. "This immediate savings enables us to allocate a larger portion of funds to channels that drive growth. Of course, growth translates into jobs and that is the simple premise Startup America is based on."
Whindo was developed by Bellow and launched in 2011. The online service provides users with the ability to publish promotional event websites, manage online ticket sales, and promote their event with email campaigns.
About Whindo
Whindo is an online event registration solution that enables anyone to create a custom event website, send promotional email invitations, securely collect ticket fees, and manage attendees. For more information visit http://www.whindo.com or follow the Whindo team on Twitter at http://twitter.com/ticketwhindo/.
###