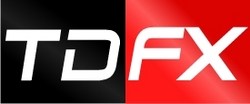 Tadawul FX has always provided the very best in customer service – and our success to date shows that doing so was definitely the right move forward
(PRWEB) December 23, 2009
Online forex brokers are moving into a new era: one where opening a new account on its own is simply not enough. Recent client feedback for Tadawul FX shows that there has been a significant rise in the demand for increased customer service. The feedback is indicative of a growing trend that is emerging in light of the economic crisis. Forex traders are demanding better service and brokers that are not used to - or unable to - provide this are finding themselves losing clients.
Going against the grain, Tadawul FX is a forex broker which has always offered a high level of customer service and is now reaping the rewards of doing so. Indeed, the offices of TDFX were moved from Switzerland to Cyprus to cope with the growing demand by investors for brokers offering such as service.
"We have always maintained the importance of superior customer service," says Ramzi Chamat, CEO of Tadawul FX, now with its headquarters located in Limassol.
"After our clients open their accounts, we advise them, provide them with market research and analyses, market news, and educational tips, videos, tutorials, and articles."
"In essence, we try to make our clients more successful online forex traders. TDFX is not about getting rich quick, it's about a long term business relationship for mutual benefit."
Having actively pursued customer feedback - moreso since their move to Cyprus - TDFX have been noticing a continued and steady incline in the importance their clients place on good customer service. After the economic crisis occurred however, these figures spiked astronomically and are still rising. It's a clear indication that traders want more from their brokers.
With relatively few online forex trading brokers offering such comprehensive facilities, the path is now wide open for those offering more to gain more. However, it is not as easy as it sounds, warns Ramzi.
"Comprehensive customer support is something you have to want to offer your clients. It takes time, money, and effort, so is not something to go into lightly. Ultimately, if you are not dedicated to your clients, you will let them down with promises of services you can neither maintain nor provide."
And the proof is in the pudding. Surrounded by struggling online forex brokers around them, TDFX has never been so strong.
Ramzi is proud.
"Tadawul FX has always provided the very best in customer service - and our success to date shows that doing so was definitely the right move forward."
Tadawul FX head offices are located at:
Samos Center, 1st floor,
67 Spyrou Kyprianou Street
4043 Yermasoyia
Limassol Cyprus
Alternatively, support staff can be contacted on +357 25200900, or for individuals interested in setting up an online forex trading account, there is also support via live chat online at http://www.tadawulfx.com.
###