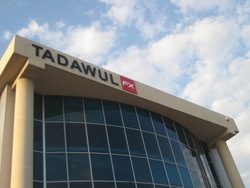 As a CySec licensed and authorized broker, we are pleased to now be officially included and recognized on the FSA Register...
(PRWEB) February 22, 2010
Online forex broker TDFX (Tadawul FX) is expanding rapidly across the globe. Following the award of their CySec licence in 2009 (CIF license number 103/09), they recently announced their inclusion in the FSA Register as an EEA authorised online forex broker granted by the UK FSA (Financial Services Authority). As a result there is now a listing on the official FSA register for Tadawul FX here.
Known for its heavy hand, the FSA enforces strict trading procedures and is known for its high standards and practises, regulating the UK industry.
Ramzi Chamat, CEO of Tadawul FX is understandably pleased.
"As a CySec licensed and authorized broker, we are pleased to now be officially included and recognized on the FSA Register and therefore now also subject to limited regulation by the Financial Services Authority, in addition to our full regulation by the Cyprus Securities and Exchange Commission. Tadawul FX is proud to be associated with the FSA and this inclusion once again confirms our full adherence to the MiFID Directive," he said upon launching the news.
"Tadawul FX has already established a reputation in Cyprus and much of the EU for providing premium brokerage services, it is only fitting that this has extended officially across to the UK," Ramzi continued.
In addition to the FSA Register, Tadawul FX has also recently been added to the register of BAFIN, the financial regulatory authority in Germany as well as received authorisations from regulators in Luxembourg, Spain and the Netherlands.
"Our original goal has never changed," explains Ramzi, "We want to be a dominating force when it comes to forex trading. However, we do want to accomplish that in an honest, reliable, and credible manner - and to reputed for our outstanding customer service above all else. That is where our true success lies...and we are well on the way to achieving that."
However, Ramzi is adamant that is not a path that has been taken lightly and the team has worked hard to built TDFX's reputation as a professional, knowledgeable, and transparent brokerage, with phenomenal success.
"We have provided state-of-the-art technology, made available a range of tools, information, tips and guides, and offered complete support to our traders. On this basis, we believe they will make more informed decisions...better decisions, from which we will all be able to profit, ultimately."
With a significant increase in unethical practices by both legitimate and illegitimate forex brokers, one of TDFX's priorities has been meeting regulatory requirements and strictly enforcing stringent procedures.
Clearly, it has paid off as Tadawul FX is now well known for its outstanding facilities and customer service by traders worldwide and officially recognised by the regulatory authorities.
###