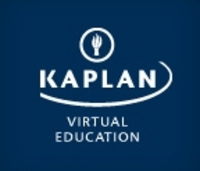 Kaplan Academies provide a challenging curriculum with a flexible schedule
Fort Lauderdale, FL (Vocus) June 3, 2010
Kaplan Virtual Education (KVE), a leader in online high school and online middle school, announced enrollment deadlines for students interested in attending online high school this fall at Kaplan Academies in Colorado, Idaho, Oregon and Washington.
"Kaplan Academies provide a challenging curriculum with a flexible schedule," said Charles Thornburgh, president of Kaplan Virtual Education. "Over the years, a variety of students including those pursuing careers in professional athletics or the arts have benefited from our first-rate online education program."
The state-by-state enrollment deadlines for Kaplan's online high schools are as follows:

Kaplan Academy of Colorado - deadline August 3
Kaplan Academy of Washington - deadline August 16
Kaplan Academy of Idaho - deadline August 17
Kaplan Academy of Oregon - deadline August 24
Teachers at Kaplan Academies are certified and offer online high school students one-on-one attention by communicating with the students via email, instant messaging, and phone. Teachers also use video, audio, and animation to provide an engaging learning environment.
More and more students are turning to online high school as a flexible way to take rigorous course work at a time and location that works best for them. Online education enrollment is growing quickly in grades K-12, approximately 30 percent per year, according to the International Association for K-12 Online Learning (INACOL).
About Kaplan Virtual Education
Kaplan Virtual Education (KVE), a leading provider of online sixth through 12th grade education, offers flexible, individualized and high-quality curriculum and instruction to promote student success. KVE operates public and private schools that provide a wide variety of accredited learning options for middle and high school students, schools and school districts. Kaplan Virtual Education offers public online high school options in California, Washington, Oregon, Colorado, Kansas, Arizona, Idaho, Wisconsin and Florida. KVE private schools, which are available to students across the nation, include Kaplan College Preparatory School, Kaplan High School and Kaplan University High School. KVE is accredited by AdvancED.
Kaplan Virtual Education is part of Kaplan, Inc., a subsidiary of The Washington Post Company (NYSE: WPO).
# # #