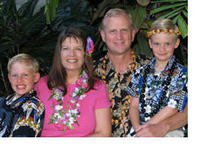 Redwood City, CA (PRWEB) October 21, 2010
Homeschool Buyers Co-op, the leader in homeschool programs, is helping families choose art lessons and homeschool curricula that fit their child's needs. And now homeschool art lessons have never been as educational, fun and affordable as they are today. The company has announced to its online homeschool membership a special discounted price on the "Meet the Masters" 3-step art program. As the Co-op continues to grow, more homeschool programs are being offered at never-seen discounted prices.
With a free online membership to Homeschool Buyers Co-op, homeschool families can receive discounted prices on many homeschool programs and products needed for a successful education. Members of the Co-op can now receive 50% off, "Meet The Masters" homeschool art program, as well as a number of other proven educational plans. "Meet the Masters" allows parents to easily implement a complete and integrated art history, technique and activity program from the convenience of their own home. "Meet The Masters" homeschool art program provides 21 age-appropriate lessons in three age levels. Winning first place in the 2010 Practical Homeschooling Magazine's Art Education category, students will learn about the lives and techniques of greats, such as Van Gogh, Picasso and Monet" says Brett Walter, President of Homeschool Buyers Co-op. "With our buying power we are able to offer these comprehensive homeschool art lessons for 50% off! Members get high quality instructional material at a fraction of the regular cost."
About the Homeschool Buyers Co-op
The Homeschool Buyers Co-op is the nation's largest purchasing cooperative for homeschooling families. They help families receive the best pricing for homeschool art lessons and other curriculum and have many courses available. The Co-op combines the purchasing power of tens of thousands of homeschooling families around the country to give homeschoolers the same purchasing clout as school districts. They are able to help purchase homeschool curriculum and programs as well as other basic needs for children learning from home.
###