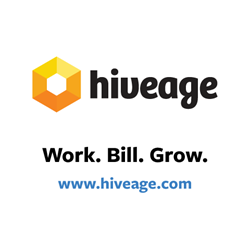 ACH is a great way to provide customers with an alternative to credit cards and checks. Its transactions typically have the lowest fees of any payment method.
WASHINGTON, DC (PRWEB) November 09, 2016
Hiveage, the popular online invoicing and billing software-as-a-service for freelancers and small businesses, announced the availability of ACH (Automated Clearing House) for its users in the United States, via eCheck.Net by Authorize.Net.
"Over the past few months, our US users have been requesting for ACH and make this important feature available in Hiveage soon," says Lankitha Wimalarathna, Founder & CEO of Hiveage. "I am happy to announce that we have enabled this convenient and secure payment option for them. Now, our users can process their invoice payments electronically through ACH with ease."
ACH or eCheck enables users to electronically collect payments by directly debiting their customer's checking or saving accounts. The ACH Network is the group of financial institutions and similar entities within the banking industry that work together to facilitate the processing and clearing of electronic check payments.
ACH is a great way to provide customers with an alternative to credit cards and checks.
Its transactions typically have the lowest fees of any payment method when compared with checks and credit cards. Authorize.Net charges only 0.75% of the total transaction amount whereas credit cards charge a transaction fee which varies within the range of 2-5%, depending on the type of the credit card. To write a check, a single person spends a $4 to $20 on an average.
ACH transactions are done electronically, meaning that transfers are direct and simple, and users will get paid quickly. With ACH payments, customers receive immediate notifications of the transactions they make. It also has a faster settlement time compared to checks: settlement period of a check is five to six business days whereas an ACH payment will take only three to four days. Payments done through ACH are more secured, without any hidden 'middleman' processes, compared to misplacing and signature counterfeits of checks and credit cards.
The eCheck.Net service of Authorize.Net uses the ACH Network to process fund transfers from customer bank accounts to merchant bank accounts. eCheck.Net transactions are strictly governed by ACH processing rules established by the National Automated Clearing House Association (NACHA), in addition to the Electronic Funds Transfer Act and Regulation E, as established by the Federal Reserve Board.
"ACH transfers are simple and convenient in Hiveage. When enabled, users will see a link with the title 'Pay with Bank Account' when they try to make a payment for an invoice. Selecting this option will open a form where they can enter their bank account details and billing address, and authorize the payment. Our commitment towards becoming the best online invoicing service in facilitating faster and convenient ACH payments will be further strengthened with the introduction of automated recurring billing with ACH via Authorize.Net as well as enabling ACH payments via Stripe, within the next few months," Wimalarathna said further.
About Hiveage
Hiveage was built from the ground up with one goal in mind: to help freelancers and small businesses automate their online invoicing and billing. It doesn't believe in trying to be all things to all people; instead, the app focuses on providing a faster and easier way to invoice clients and track payments.
Hiveage is developed by Vesess, a web application development company that believes in small teams, great design and solid engineering. With more than 12 years of experience in the field, Vesess is passionate about building apps that help small businesses and freelancers.