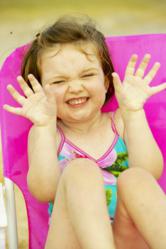 Florida, California and New York are top destinations.
Overland Park, KS (PRWEB) July 19, 2011
Americans are committed to vacationing, according to a recent survey conducted by Persuadable Research Corporation. Whether hitting the open road, going on a cruise or enjoying a myriad of staycations, 51% of respondents said that vacations are very or extremely important to them. Although 76% grew up with family vacations, tradition was not the main driving factor behind making plans to get away from it all. Most panelists actually ranked spending time with family and friends as important, while others wanted to rest, learn something new or were seeking adventure.
Americans are adaptable and ingenious people who appear to find ways to enjoy themselves regardless of the economy. The cost of vacationing was a large concern for panelists. However, it seems that by spending less money and staying for fewer days or even staying with friends and relatives, many were able to come up with fun vacations that they could afford. Nearly half, 48%, are spending between $500 to $2,500 on their vacations, yet 49% state that they are spending less than they used to.
Another way people are enjoying themselves is through staycations, which was defined as a period of time in which an individual or family stays at home, relaxes at home, or takes day trips from their home to area attractions instead of traveling a distance. Again, nearly half, 48%, said that they would be taking between one and six staycations in 2011. This includes such outings as going to the zoo, local amusement parks, fishing, hiking and heading to National Parks less than 100 miles from home. Total staycation budgets for 2011 are less than $500 for 55% of survey takers, and between $501 and $1,500 for another 24%.
The majority planned to travel domestically, 77%, with Florida, California and New York being listed as top destinations. Additionally, 8% will travel internationally to destinations like Mexico, Jamaica, and the Caribbean to name a few. Interestingly, 15% will travel both domestically and internationally during 2011. This coincides with the 54% who stated that they will take two or more vacations this year. In fact, 10% will take four to six vacations.
Americans love vacations. The chance to get away from it all and to spend quality time with loved ones, or the adventure of it all is constantly tugging at us. Somehow, someway, most of us have figured out how to take vacations or staycations to feed our hungry souls, even if on a budget. Whether by train, plane, automobile or cruise ship, we're faithful to the pursuit of vacation.
For more information about Online Market Research contact Persuadable Research Corporation. To get paid to take online surveys visit our panel site at Rocket Powered Surveys.
###