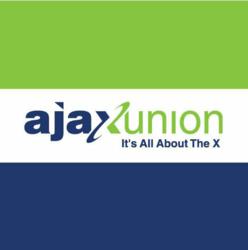 The key to a successful business is curiosity... We keep moving, because nobody's going to wait for us.
New York, NY (PRWEB) February 21, 2013
Search engine marketing company Ajax Union CEO Joe Apfelbaum is the latest in a line of influential entrepreneurs to be featured in Inc.com's "Best Advice I Ever Got" column. The column is updated on a weekly basis by members of the Young Entrepreneur Council, and addresses the three key points to each featured business owner's philosophy. Past "Best Advice I Ever Got" columns have included lessons from LocalVox founder Trevor Sumner, Rebellion Photonics co-founder Allison Lami Sawyer, and New Universal Entertainment Agency CEO Jesse Kirshbaum. As an invitation-only group for young business owners with remarkable leadership potential, being a part of the Young Entrepreneur Council is a unique honor in itself—and being featured in "Best Advice I Ever Got" joins Apfelbaum with some of the most ambitious innovators from around the globe.
Since 2008, Apfelbaum has been at the helm of SEO company Ajax Union alongside Zevi Friedman, president of the organization. Apfelbaum explains the principles of his Ajax Union leadership in the latest "Best Advice I Ever Got," crediting relationship-building, asking around, and embracing change with his ability to grow his business from a grassroots project to one of the fastest-growing companies in the United States.
"The key to a successful business is curiosity, whether that means showing potential clients or collaborators that you're interested in what they've got to say, asking your employees for feedback on your practices, or trying new methods and platforms to keep up with the times. The last thing you want to do is get stuck in a rut, so we encourage our clients to experiment and adapt, and we apply the idea to the inner workings of our own company. We keep moving, because nobody's going to wait for us," said Apfelbaum.
Apfelbaum's internet marketing firm Ajax Union has helped hundreds of clients raise their Google rankings and expand their businesses, audience, and revenue. In addition to Ajax Union, Apfelbaum has spearheaded projects such as Apples Creations web design and RankZen keyword research software. Business owners interested in learning more about Apfelbaum or Ajax Union's holistic marketing services can be found through http://www.AjaxUnion.com, Twitter, Facebook, or the AJ Blog Network.