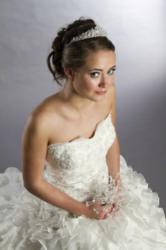 The new marketing services that are offered online are designed to provide results companies expect.
Houston, Texas (PRWEB) January 03, 2013
The WeddingPhotographyQuotes.com company is now offering online marketing for wedding photographer services entirely online. This resource is now providing a way to receive expert marketing services that can help photography companies or freelancers reach more clients online through proven marketing strategies. More information can be found online at http://weddingphotographyquotes.com/add-listing.
The Internet and technology have helped to create new opportunities to help companies locate and communicate with new clients. While a website is one valuable resource, it is not the only method that clients use to research portfolios, services or rates from companies.
Specific marketing strategies are used by professional companies to remain in a first place position in search engines. The new marketing services that are offered online are designed to provide results companies expect.
The new directory service is one way that is now offered to help clients find photographers fast. The WeddingPhotographyQuotes.com directory allows city specific listings that are used to match up brides-to-be with expert freelance or established companies that are able to provide wedding photograph packages. This directory is more than a simple listing and includes separate marketing services to help boost clientele for professionals.
The use of video marketing is one way that existing portfolios can be presented to couples searching for a photographer. While websites like YouTube or Vimeo allow no cost uploads, these video portals do not provide a guaranteed way that uploaded videos will be indexed by search engines. The online marketing services now provided as part of the new directory service includes video marketing as one tool available. This pro membership option is designed to help videos rank at the top in search engines nationally and regionally if desired.
Professional companies and those just starting out could benefit from the multiple services that are now offered. From free to premium options, each package is designed to provide value to companies that make a living providing wedding photography services offline.
About Wedding Photography Quotes
The Wedding Photography Quotes company offers immediate quotes to brides-to-be that are seeking photographer services online. This company now provides one of the largest directories that offers geographical listings from professionals in every part of the U.S. By making connections with couples and professionals, the Wedding Photography Quotes company has been able to expand its network of services. The 2013 launch of the new directory services is providing a trusted way that professionals and freelancers can use this company to help obtain new clients without expensive marketing costs.