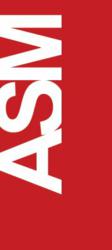 (PRWEB) October 23, 2012
The Association of Strategic Marketing is hosting "Lead Generation: Strategies to Build Market Share," an online marketing training webinar on November 14th designed to give marketers tips to generate leads online.
There are hundreds of millions of people searching online at any given time and because companies need a constant stream of new leads to provide opportunities for sales and marketing follow up, this webinar will provide proven strategies to generate leads online. Marketers attending this webinar will also find out how their company can increase market share by tapping into new markets and attracting new customers.
Webinar Agenda:
Lead Generation Strategies

How to Motivate People to Opt In
Creating a Free Offer to Attract New Prospects
Lead Capture Pages and Opt in Boxes
Driving Traffic to a Lead Capture Page

Techniques to Drive Traffic to Your Site
Content Marketing Strategies to Attract Potential Customers
Tips to Leverage Strategic Alliances and Joint Venture Partners
Follow up Techniques for New Leads

Where to Send People After They Opt In
How to Leverage Email Auto-responders to Follow Up
Strategies to Develop a New Lead and Convert Into a Buyer
The webinar will be presented by Rick Cooper, Founder and President of Rick Cooper International. Mr. Cooper has more than 18 years of experience in sales, marketing and technology. He specializes in working with companies who want to generate more leads and increase sales on the internet.
For more information and to register for this online marketing training webinar, visit http://www.associationofmarketing.org/audio-conference/390645?tab=overview?c=11
About the Association of Strategic Marketing
The Association of Strategic Marketing (ASM) is an online marketing training and development website dedicated to the enhancement of the marketing profession. ASM is committed to the specific educational and developmental needs of members looking for unique, up-to-date marketing training opportunities through audio conferences, seminars, webinars and articles. ASM members also gain access to product offerings and other educational tools that assist in securing their position at the forefront of their respective disciplines. ASM delivers an overall experience that gives their community of marketing professionals a distinct competitive advantage.