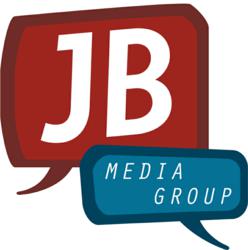 Businesses are increasingly seeking high-quality talent to manage online marketing strategies internally.
Asheville, NC (PRWEB) April 30, 2013
JB Media Group is excited to announce the development of JB Media Institute, an 8-week in-person, Internet marketing training program for students, professionals, and business owners, to launch in June. Classes will cover the tools and best practices for social media, search engine optimization, online public relations, online advertising, tracking technologies, and strategies for how these tools work together to create long-term success.
JB Media Institute will serve individuals looking to develop their skills in the field of online marketing, as well as business owners wanting to expand their internal capacity to handle online marketing strategies and campaigns. The Institute developed as an extension of the highly successful consulting and custom-training program currently offered by JB Media Group, a full-service Internet marketing agency with a diverse client list that includes The Eastern Band of Cherokee Indians, Tupelo Honey Cafe, SylvanSport, SkinFare, and many more.
"Businesses are increasingly seeking high-quality talent to manage online marketing strategies internally," says Justin Belleme, owner and founder of JB Media Group and JB Media Institute. "The JB Media Institute will provide training for individuals seeking jobs in this emerging field and also allow businesses to develop their own strategies and train internal talent, with oversight from successful professionals who provide these services every day."
Adds Belleme, "With JB Media Institute, businesses can up-train their current talent or leverage the match-making services of the Institute to help find a qualified candidate from the individuals enrolled in the training program."
Belleme will be a lead trainer at JB Media Institute, along with Sarah Benoit, JB Media's Director of Training and Content Creation. Together, they have a combined 20 years of intensive, real world experience and training in the field of online marketing. Benoit is a long-time online marketing and social media trainer for Mountain Bizworks, Score Asheville, and the AB-Tech Business Incubator.
JB Media Group Seeks Business Input through Survey, Offers $1,500 Incentive
JB Media Group is researching the needs of both the business community and individual students to develop the best possible program for all audiences. Businesses that fill out the business needs survey will be entered for a chance to win an SEO package valued at $1,500 or an SEO training valued at $500.
For individual students, JB Media Group is scheduling focus groups on the campuses of local colleges and universities.
The JB Media Institute pilot program commences this summer starting in June. Additional details are available on the JB Media Group website at: http://www.jbmediagroupllc.com/services/jb-media-institute-comprehensive-online-marketing-training/