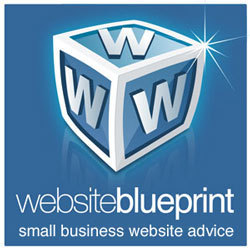 Website Blueprint is giving away access to all six online marketing audio interviews without registration
Charleston, WV (PRWEB) July 7, 2010
Website Blueprint recently interviewed six up-and-coming online marketing experts for a series of audio blog posts. The interviews covered over 50 questions most frequently asked by small business owners and entrepreneurs.
For a limited time, Website Blueprint is providing access to all six complete audio interviews without registration or purchase. Listen here to the free Online Marketing Audio Series.
Interviews include Jon Rognerud and Craig Fifield on SEO (search engine optimization), Justin Premick from Aweber on Email Marketing, Laura Roeder on Social Media, Wendy Maynard on Business Blogging, and Erika Napoletano of Red Head Writing on Website & SEO Copywriting.
The interviews covered tips on getting your website to appear higher in Google, how to get started with email marketing, which social media networks may be the best match for your business, why a blog is so important for small businesses, and how the words on your website attract, persuade, and connect with customers.
The interviews were conducted by award-winning website consultant, Gregg Murray. Gregg Murray is a website strategy blogger for AllBusiness.com, a website marketing contributor to The State Journal, and author of Website Blueprint: The Beginners Guide for Small Business Owners (release date July 31, 2010).
Website Blueprint provides simplified website consulting and online marketing advice to small business owners, organizations, and entrepreneurs. Including SEO (search engine optimization), social media, email marketing, business blogging, Google tools, design, branding, promotion, and presentation.
You can get access to the free Online Marketing Audio Series at: http://www.websiteblueprint.com/online-marketing
Contact: Gregg Murray
Company: Website Blueprint
Phone: 304.932.4410
Address: One Creative Place, Charleston, WV 25311
Website: http://www.websiteblueprint.com
# # #