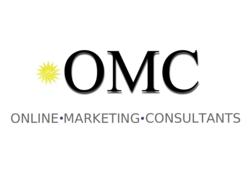 If these 3 factors are mined diligently the chances of your Online marketing becoming a substantial growth element of your business are hugely enhanced.
Brisbane, Queensland (PRWEB) April 27, 2012
There is a growing gap between Online Marketing winners and losers in Australia, as highlighted in the recent Productivity Commission report about Economic Structure and Performance of the Australian Retail Industry, yet focusing on 3 core principles is the advice of Online Marketing Specialist, David Twigg.
The marketing world has been turned on its head in recent years. Various Forrester research studies have shown the real seachange seemed to happen around the GFC. Pre-GFC Marketing budgets were largely focused on offline media, Online Marketing campaigns were still only considered to be a top up. However 2008 and beyond has seen major traction (despite Google Australia recently stating that only 50% of Australian businesses even have a website) and a snowball effect happening as Online Marketing gets more and more sophisticated, highlighted by a PriceWaterhouseCoopers recent report saying that Online Marketing spend in Australia will be greater than Newspapers and Television by 2014. This month the share price of one of Australia's largest retailers, David Jones, fell to 50% of it's April 2011 level. David Jones has been one of many high street retailers to pay lipservice to online marketing.
A recent Australian Financial Review article, pointed out that online focused businesses are seeing substantial growth in their bottom line. The online goal of most Australian businesses however is to generate leads, ecommerce particularly in Australia is still a very small part of the economy. As The AFR article states, online transactions in Australia are still only 4.5% of retail sales, well behind the USA and UK. However this profound chasm developing of Online savvy winners and Online skeptic losers is being played out through the Australian economy as a whole.
"The single biggest hurdle businesses have faced is the incredible speed of change that this platform evolves at. New angles, new ideas, new media appear every week causing businesses to feel they need to be ahead of it all or bury their head in the sand thinking it is just a passing fad. Clarity of purpose and a clear proven strategy to stick to through thick and thin is what they need to move forward," says David Twigg,Director of Online Marketing Consultants Pty Ltd, based in Brisbane.
THE 3 PILLARS OF INTERNET WINNING
David Twigg calls the fundamental elements of Online Marketing the 3 Pillars of Internet Winning. Twigg says, "Businesses need to retain focus on their SEO, Google Adwords Advertising and their Website Conversion Optimisation. If these 3 factors are mined diligently, the chances of your Online marketing becoming a substantial growth element of your business are hugely enhanced. Being sidetracked by how you can leverage the next great thing is known as Bright Shiny Object Syndrome and is to be avoided at all costs."
FLEXIBILITY AND TRACKING
When talking further about the post GFC seachange Twigg points to the dramatic difference in the pre and post Marketing Landscape, "The fundamental difference between offline media and online media is flexibility and tracking. The ability to see what is working and do more of it and cull the bits that fail is a simple paradigm that allows progress. For decades running my previous businesses I signed off on magazine, newspaper and radio advertising campaigns having no idea how successful they were but my gut feeling was if I got my money back in revenue that was a win and hopefully the new customers would become long term customers. Now any online marketing campaign that doesn't produce substantial return on investment has simply been badly constructed or incorrectly executed."
BUT NEVER FORGET WORD OF MOUTH
Of course no business should be relying solely on their Online Marketing, having a strong USP, good customer service and quality product or service is key, because after all the ultimate form of marketing is word of mouth, the cheapest and the easiest to convert, but it is increasingly obvious that defining and executing your internet strategy is one of the major challenges of 2012 and ahead. Generating more leads and new clients who can then leverage word of mouth to others is the lifeblood of all businesses.
ABOUT OMC
Online Marketing Consultants Pty Ltd was launched in 2009 to solve a fundamental business challenge, how to get new leads cost effectively. Through substantial testing and hundreds of client campaigns a clear strategy emerged that revolved around the 2 main factors of traffic and conversions. To read the company's latest views and information go to http://onlinemarketingconsultants.com.au/blog