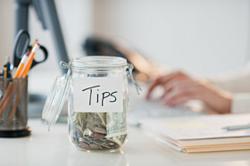 "Anyone who guarantees you the number one spot on natural search is someone to stay well clear of," Mr. Chapman said.
(PRWEB) April 10, 2012
Pay per click management company Webrageous has just exposed a number of new ways in which you might be hit by online marketing frauds involving search engine optimization and pay per click.
"Scam artists are highly prevalent in the search marketing industry," Webrageous President David Chapman said.
"These pay per click management scam artists create a bad name for everyone in the online advertising industry."
Here are some of the pay per click management scams that Webrageous has uncovered, categorized by natural search engine optimization (SEO) and pay per click (PPC):
1. Guaranteeing #1 Placement on the Search Engine Results Page (SEO)
"Anyone who guarantees you the number one spot on natural search is someone to stay well clear of," Mr. Chapman said.
Some search engine optimization companies are offering quick fixes by finding obscure keyword phrases that get to the top of the search engine results page. However, the obscure nature of those keywords means clients' sites won't actually receive any relevant traffic.
2. Volume Discounts (PPC)
Pay per click management companies that insist they can get discounts with pay per click prices because they do such a high volume of work are lying.
Other companies may claim they can get an exception from the pay per click auction, but this just doesn't happen. Nobody is exempt from pay per click auctions.
3. Submissions to Thousands of Search Engines (SEO)
If a search engine optimization firm claims it will be able to submit a site to thousands of search engines, it should not be trusted.
Why? Because there aren't thousands, or even hundreds, of meaningful search engines to submit your site to.
Mr. Chapman says that if a site is well-designed, it won't need to be submitted to any search engine. Even the large search engines will pick up websites naturally.
4. "We Can Get Hundreds of Links to Your Website" (SEO)
The number of links that feed back to a website is not as important in search optimization as the quality of those links.
If a search engine optimization firm promises to obtain hundreds of links within days or weeks, these links will be highly irrelevant to a client's site and will do more harm to their search rankings than good.
"The best way of getting links is to produce high quality content that people want to link to because it is relevant," Mr. Chapman said.
5. The Inside Man (SEO/PPC)
Never trust a pay per click management company or SEO firm that claims to have a "friend" who works for a major search engine.
Maybe they do, maybe they don't. Either way, that "inside man" is not going to be able to suddenly put a website at the top of the page rankings just because their friend asks them to. Nor would they disclose any search engine trade secrets, not unless they wanted to lose their job.
Good search optimization is about building online reputation over time. It is not about knowing someone who knows someone who once went out with a girl that now has a friend working at Google.
For any more information on search engine optimization and pay per click management scams, or for an interview with David Chapman, call 530-553-4111 or visit http://www.webrageous.com