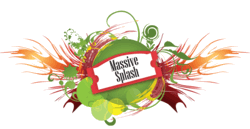 We have seen a significant demand from our current clients to help them convert their original website to a mobile friendly site for those browsing on mobile phones and tablet devices. We have now rolled out this service for new clients as well
(PRWEB) September 04, 2012
Online marketing company Marketing Splash is ensuring that all of their clients are now equipped to work with the rise in mobile phone browsing with their enhanced website design service which includes mobile browser compatibility.
Marketing Splash started out with some of the best website design services working with clients across the world from their base in Amsterdam, The Netherlands and have since benefited from massive growth which has resulted in new services being continually added. Now, Marketing Splash is moving forward with the technologies and of course the trend and popular habit of internet browsing on the go!
Browsing on the go is a rapidly increasingly popular habit and the increase in mobile browsing is set to continue faster than ever! Such technology is becoming easier to access with more and more people getting Android, Apple, Windows or Blackberry Devices with mobile browsers and applications encouraging a huge range of people to turn to using websites to find the information they need wherever they happen to be. The convenience of browsing on a mobile phone device has found to be one of the main reasons why there has been such a large and quick growth. As technology is relatively in its infancy constant updates and changes often mean it would be recommended to use a web design agency with years of experience in order to get the very best service available.
The new mobile compatible website service from Marketing Splash ensures that a client's website will be fully responsive to the change in screen resolution with the opportunity to zoom in and out of the website to comfortably read text. In addition some websites will be able to undergo a streamlining technique which results in the website loading quicker on mobile devices.
Businesses interested in contacting Massive Splash and discussing the options available when it comes to developing a mobile friendly version of their website can do so using one of the contact forms on the site. A free consultation is available for anyone who would like to discuss the options available to them.
The mobile website design service can be used with the other online marketing services that are on offer from Massive Splash such as search engine optimization to ensure that potential clients can find the site for relevant terms.