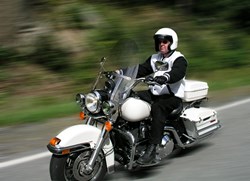 Car insurance is relatively symbol for a person to find although motorcycle insurance plans can be more difficult based on the exclusions that some insurers enact for certain types of vehicles
Atlantic City, NJ (PRWEB) December 14, 2013
Insuring motorcycles can require a process of elimination from bike owners researching insurance companies. The Auto Pros company has made changes to its online motorcycle insurance quote tool to provide Japanese bike insurers at http://autoprosusa.com/motorcycle-insurance.
These insurers include North American companies underwriting policies for imported motorcycles. Because some insurance companies only insure U.S. bikes, this new enhancement to the amount of providers searchable online is expected to open up more options for motorcycle owners to find new insurers.
The bike insurance quotes update currently featured online includes vintage and late model motorcycle insurers. The salvage value of a bike is often considered by companies due to the replacement value that must be paid by companies when loss is incurred by a rider.
"Car insurance is relatively symbol for a person to find although motorcycle insurance plans can be more difficult based on the exclusions that some insurers enact for certain types of vehicles," said a source from the AutoProsUSA.com company.
The list of Japanese insurers that can be reviewed using the quotes tool online is in addition to the North American companies that already exist inside the finder system. The public use of the system is offered without cost to consumers who are reviewing insurers for various insurance products.
"The bike insurance agencies that are viewable and available to quote policies using our connected system for research online are U.S. based and offer easy access to purchase a policy," the source added.
The AutoProsUSA.com company website features additional systems aside from the motorcycle insurer database. The company tools that are offered to owners of motor vehicles includes direct access to parts suppliers and national companies providing warranty extensions. These companies are available for review at http://autoprosusa.com/auto-warranty.
About AutoProsUSA.com
The AutoProsUSA.com company is now a resource online capable of producing automotive, motorcycle and warranty insurance plans for the general public. The parts referral division of the company website continues to supply car owners and other buyers of auto parts with pricing and stock status details. The AutoProsUSA.com company support team offers the general public ways to look up part numbers, quote insurance and other services using the programmed tools online. This company supports the visitors to the company website through its feedback form system.