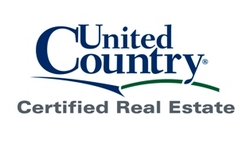 Online only auctions provide a convenience to buyers of Real Estate that would not otherwise be able to participate if we held a live auction event. The United Country marketing tools, which have been reaching buyers for decades, have enabled our company to build a buyer database currently totaling more than 300,000 buyers interested in purchasing property
Moultrie, Ga. (PRWEB) May 13, 2008
Myers Jackson, CAI, AARE, CES, e-PRO, a licensed Florida and Georgia real estate broker and real estate auctioneer, has been commissioned to conduct Florida and Georgia real estate auctions for seventy properties. Jackson and his team from United Country Certified Real Estate Auctions Moultrie office is hosting Online Only Real Estate Auctions that begin closing Tuesday, May 20th, Wednesday, May 21st and Thursday, May 22nd, 2008. Details, registration and all terms and conditions on this real estate auction are highlighted online at Online Only Real Estate Auctions website.
"The real estate will be selling through competitive online bidding, and contracts will be written following the close of the bids," explains Myers Jackson, CAI, AARE, CES, e-PRO. "These bank ordered, builder liquidation, and private owners' online only real estate auctions are being used to liquidate all assets in a timely and controlled environment. The online only real estate auctions method of marketing was chosen by many of the sellers to liquidate several properties in inventory. In today's environment, auctions have the best chance of producing the highest price with the best contract terms, giving buyers and sellers an advantage in any given marketplace."
There are 70 properties located in Athens, College Park, Conyers, Covington, Eatonton, Greensboro, Jackson, Lithonia, Locust Grove, Madison, McDonough, Monroe, Moultrie, Quitman, Social Circle, Statham, Stockbridge, Stone Mountain, Tifton, Valdosta, and Woodstock, Georgia and Florida waterfront real estate in Shell Point. The Georgia properties range in type from vacant commercial sites, subdivision lots, commercial buildings, residential homes, both for medium income homeowners to prestigious homes in exclusive neighborhoods. There are 28 units in a new construction condominium complex less than 5 miles from UGA. These fine opportunities will take center stage on this exclusive online only real estate auctions event.
Online only auctions provide a vital tool to buyers of real estate that may not be able to attend live auctions. The online platform is friendly to use by all qualified bidders and allows bidders to post their best bids from home, office, or remote locations. Online Only Real Estate Auctions are convenient in today's busy environment. In addition, bidders can bid in confidence because our Online Only Auctions bidding system is protected by Hacker Safe and SSL certificates, to protect confidential information and assure all bidders are legitimate and competition is fair.
"Online only auctions provide a convenience to buyers of Real Estate that would not otherwise be able to participate if we held a live auction event. The United Country marketing tools, which have been reaching buyers for decades, have enabled our company to build a buyer database currently totaling more than 300,000 buyers interested in purchasing property," said Mike Jones, CAI, GPPA, president of United Country Auction Services. "Coupled with United Country's industry-leading Web site that generates more than 1 million visitors each month, the marketing power will help us attract maximum participation -- and an ideal outcome for seller and buyers -- at this Online Only Real Estate Auctions event."
Event news and details of these Florida and Georgia Real Estate Auctions are available at Georgia Real Estate Auctions website. Myers Jackson can be contacted by calling 229-726-0065. A brief video on these Online Only Real Estate Auctions is available online.
###