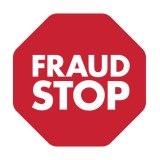 "Informal and unstructured data sharing is obsolete. Ethoca's PCI Certified technology enables secure collaboration to develop confirmed fraud intelligence." -- NCFTA
(PRWEB) March 25, 2011
Ethoca, the leader in collaborative ecommerce fraud management, today unveiled FraudStop TM, a new PCI Certified service that not only helps online merchants reduce fraud losses but also enables them to contribute to research analysis and preventing future frauds.
With FraudStop, member organizations can compare confirmed fraud information to increase fraud detection.
How it works

An organization visits ethoca.com/fraudstop to start their application; after approval from Ethoca and agreeing to the FraudStop terms of service, the organization becomes a member.
Each member contributes confirmed fraud incidents via a web interface, uploading batch files, or using an application programming interface (API) to connect with Ethoca's PCI Certified system.
Members receive a daily list of confirmed fraud incidents. Members are annonymized whereby member identification is not part of a FraudStop file, so no one can connect a particular fraud incident to a particular member.
Members receive FraudStop Reports with information on trends and results.
The problem
Last year the New York Times reported on a case in which more than $10 million US was stolen by placing a single charge for less than $10 on over one million different credit and debit cards.
"It's typical for fraudsters to hit each merchant in small amounts, and each hit is not big enough for the merchant to make a case," said Julie Fergerson, Ethoca's vice president of Emerging Technologies and Co-Founder of the Merchant Risk Council.
"FraudStop will help compile the data needed to track these guys down. Linking $500 cases can build a $50,000 case globally."
"Informal and unstructured data sharing is obsolete," said Ken Blotteaux, vice president of Technology and Tactical Operations for the NCFTA, which has partnerships with U.S. and international law enforcement and regulatory agencies as well as private sector organizations. "Ethoca's PCI Certified technology enables secure collaboration to develop confirmed fraud intelligence."
SC Magazine awarded NCFTA its "2010 Editor's Choice Award for Top Non-Profit" last year, in part because "the NCFTA has partnered with online retailers, financial institutions …to mitigate and neutralize frauds specifically targeted at e-commerce."
Secure environment
Ethoca systems are PCI Certified. FraudStop addresses the concerns and risks associated with informal data sharing by providing a secure PCI Certified environment, with a process that ensures compliance. Additionally, the architecture aids merchants in being able to manage and comply with global regulatory and legal data privacy issues.
Pricing
"For now, the service is free," said Fergerson. "At a later time Ethoca may charge for the distribution of the collected information. But even then, merchants will always be able to upload for free their own confirmed fraud cases to help law enforcement build a case against the fraudsters."
"To date, many merchants have informally shared this type of information, trying ad-hoc to supply information to build cases for law enforcement with some success," said Fergerson. "If the industry were better organized, it could make a bigger dent in ecommerce crime – meaning merchants stop more fraud losses, law enforcement catches more bad guys, and consumers have a safer shopping environment."
About Ethoca
Ethoca's mission is to eliminate ecommerce fraud by helping organizations in the payment chain check against each other's histories. Ethoca provides fraud detection services to card-not-present merchants (those receiving orders by website, fax, catalog, or telephone). It partners with payment processors, fraud prevention vendors, identity solution providers, card acquirers, card issuers, resellers and industry organizations. Today over 150 top brands are using an Ethoca service, including 17 of the top 20 ecommerce retailers.
To get started, contact Steve Frook at +1.866.215.2883 or +353.1.659.9484, or to learn more and download free payment fraud prevention resources, visit ethoca.com.
Follow Ethoca at @ethocanews.
About National Cyber-Forensics & Training Alliance
Since 1997, the non-profit corporation National Cyber-Forensics & Training Alliance has leveraged subject matter experts in the public and private sectors to identify, mitigate, and neutralize cybercrime threats. NCFTA encourages experts in academia, industry, and domestic and international law enforcement and civil authorities to trust one another and communicate in real time in order to develop the intelligence needed to address cybercrime.
Its approach works: NCFTA has contributed to successful prosecutions of hundreds of cyber criminals worldwide since 1997. In 2007, the Government Accountability Office acknowledged the NCFTA as the type of public and private sector partnership necessary to address complex cyber crimes. Similarly, President Obama's 60-day comprehensive "clean-slate" review assessing U.S. cyber-security cited the NCFTA as an "effective model" that "has a clearly defined institutional mission, well-defined roles and responsibilities for participants, and a clear value proposition that creates incentives for members to participate" while "establishing and maintaining an environment of trust among the members."
Learn more at ncfta.net or call 412.802.8000.
###