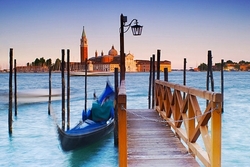 eWallPrints.com is a unique online store where you can purchase gorgeous wall prints, murals, posters, canvas prints created from the most stunning picture collection available. We are extremely excited about bringing this body of work for all to enjoy
Long Island City, NY (PRWEB) April 7, 2011
Interior decorators and do-it-yourselfers have a new resource for creative home accessories, abstract art, and wall décor ideas. eWallPrints.com is opening its doors as an online photo art gallery, offering unique wall prints and creative home accessories. Interior decorators no longer have to scour multiple local shops to find wall art ideas at an affordable price. eWallPrints.com is an online photo art gallery with prints for sale in a variety of sizes and forms that can help interior designers, home owners and decorators find what they're looking for while staying within budget.
Patrons can expect to find personal prints, posters, murals and canvas prints at eWallPrints.com. These unique prints are available in a variety of orientations such as horizontal, vertical, square, and horizontal or vertical panoramas. Shoppers can browse the online photo art gallery, Search by Subject, or use the search function at the top of the website. There is a "Buy Wall Prints" icon located below the desired image that once clicked, will prompt the shopper to input the size and quantity as well as shopping and payment information.
"Our photo gallery was getting a lot of attention and some of our patrons and their friends and family inquired if we had a digital photo art gallery that would allow for online purchases of prints, posters, murals or canvas prints for their home or office décor use. eWallPrints.com was created to meet that demand, " says Laura Diez with eWallPrints.com.
Photographs featured at eWallPrints.com are derived from a prestigious photo collection taken by some of the most talented photographers in the industry and are exclusive to eWallPrints.com.
"eWallPrints.com is a unique online store where you can purchase gorgeous wall prints, murals, posters, canvas prints created from the most stunning picture collection available. We are extremely excited about bringing this body of work for all to enjoy," continues Diez.
Diez and her team have over 20 years of experience working closely with talented and creative published photographers. Their trained eyes can spot an image that makes a powerful statement very easily. Their expertise helps home owners, interior designers and decorators find creative home accessories. Custom orders are also available by phone.
"The likelihood of someone else you know having the same exact wall art in their home is very low," reiterates Diez. "It's next to zero because of exclusivity."
To browse wall art or shop for prints, posters, murals, or canvas prints visit eWallPrints.com.
About eWallPrints.com
With over 25 years experience of working directly with some of the most well known photographers in the art world, eWallPrints.com provides an exclusive assortment of wall prints to the public at their online photo art gallery. Patrons can escape their worlds and be transported with a print from eWallPrints.com.
###