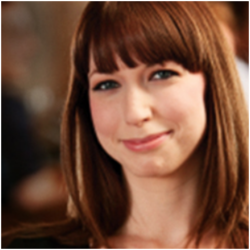 Detroit, MI (PRWEB) December 27, 2012
The New Year begins a strong initiative to exponentially grow SaveOnEverything.com and its existing online printable coupon database so that there are even more online coupons available for couponers in 2013. SaveOnEverything.com has an expansive database of free downloadable coupon for local restaurants, retailers and service providers in Detroit, Chicago and the Twin Cities as well as online coupons for national grocery brands.
The downloadable coupons from SaveOnEverything.com are available in a variety of formats, and accessibility will only improve with the New Year. The website provides a comprehensive tool to help frugal shoppers search for, organize and clip coupons for local deals in Detroit, Chicago and the Twin Cities as well as offers coupons for national brand grocery manufacturers. Both formats will help couponers be more organized and save even more in the New Year.
When couponers arrive at SaveOnEverything.com, they have the option to become a Member of the site. The Membership is free and includes a variety of helpful tools to search, find, share, send and print online coupons. Members are also given a personal organizer to save clipped coupons; this tool will change the ways couponers find and store deals online. The membership helps keep couponers updated on hot specials, exclusive bonus deals and offers automatic entry into monthly contests.
Members, regular visitors and new couponers alike have the opportunity to stay informed of all things SaveOnEverything.com via social media outlets like Facebook and Twitter. In 2013, SaveOnEverything's spokesperson, the Couponista, will be blogging about helpful tips for saving money, as well as the best in local deals and national grocery brands. There is a lot of useful information available to couponers on SaveOnEverything.com's social media channels and the New Year means a greater concentration on keeping couponers informed.
SaveOnEverything.com is committed to offering great coupons to couponers in the New Year, and those downloadable coupons will be available on a variety of platforms committed to serving the couponers.
Save On Everything
Save On Everything, a member of MarketShare, is a Troy, Michigan based company that provides online printable coupons to Detroit, Chicago and the Twin Cities. Since 1984, Save On Everything has consistently been a trusted source for free printable coupons for local and national retailers and services. For more information on Save On Everything, please call 800/495-5464 or visit http://www.saveoneverything.com.
Media Contact:
Moncur Associates 877/966-6287 http://www.moncurassociates.com