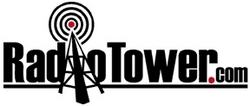 With thousands of online radio stations available, listeners want to cut to the chase and find that great radio - That's why RadioTower offers rankings. Our Top 10 Online Radio list offers a quick introduction to the best of the best that internet radio
(PRWEB) December 21, 2009
RadioTower.com is happy to announce its list of the Top Online Radio Stations of the Decade.
Selecting from over 6,000 radio stations that stream online RadioTower has narrowed it down to 10. These stations were picked based on newsworthiness, playing ground-breaking music or offering major innovation to the market.
These stations were culled from RadioTower's list of 5-star stations. This list of over 300 of the best online radio stations all offer excellent production, quality live feeds and useful, appealing websites.
As opposed to stations that are programmed automatically or by amateurs RadioTower directs listeners to professional radio stations. This helps ensure that the programming is of the highest quality and standards are met. Professional radio stations also offer the "voice", someone to relate to and offers a sense of community.
President of RadioTower Communications (which operates RadioTower.com) Paul Valkama states: "With thousands of online radio stations available, listeners want to cut to the chase and find that great radio - That's why RadioTower offers rankings. Our Top 10 Online Radio list offers a quick introduction to the best of the best that internet radio has to offer."
RadioTower has been helping send targeted visitors to Internet radio stations since 1996. We are one of the original Internet Radio Guides and our goal is to make it as easy as possible for visitors to find what they want through ratings, descriptions and full details about the audio feed.
We receive over 10,000 visitors a day due to our high rankings in the major search engines, over 20,000 inbound links, a large user base including over 60,000 email subscribers and positive media from sources such as Time Magazine, USA Today, New York Times, LA Times, Readers Digest ...
# # #