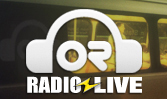 We are proud to be a bronze sponsor of the $30,000 Ping-Pong Video and couldn't be more honored to be a part of this project
Vancouver, BC (PRWEB) November 09, 2011
OnlineRadioStations.com, the fastest growing single source of free music online from radio stations around the world, announced today that it has become a bronze sponsor of the $30,000 Ping-Pong Video in an effort to help a high school graduate raise money for his college tuition.
The $30,000 Ping-Pong Video is a creative marketing campaign developed by 17-year-old Andrew Shields from White Rock, British Columbia. The goal of the campaign is to raise the money to pay for his college tuition. After graduating high school with honors, Shields was accepted into the prestigious Video Game Design Program at Vancouver Film School, a one year program that costs $32,000 for tuition, books, and living expenses. With a part-time job and no financial support from his parents, he was able to save only $2,000 toward this goal. That's when he came up with the idea for how to raise the rest of the money.
With a knack for making nearly impossible Ping-Pong ball shots into tiny cups, Shields is creating a video that captures him making 24 different shots. According to Shields, he spends hours perfecting just one shot as it bounces off a wall, for example, onto the floor, off another wall, down the stairs and finally into a cup. Since this type of video has never been featured online, Shields predicts it will be a major sensation on YouTube and is asking companies to sponsor his idea in return for advertisement in the video. All of the proceeds from the sponsorship will go toward his college tuition.
"We are proud to be a bronze sponsor of the $30,000 Ping-Pong Video and couldn't be more honored to be a part of this project," says site developer, Ken Nybeck. "Not only is it great to be able to contribute to Shield's college education, but doing so through such a creative, online avenue makes it all the more special."
About OnlineRadioStations.com:
OnlineRadioStations.com was conceived with the desire to build an online radio music site that would allow people easy access to every genre of radio stations from around the world without having to spend hours searching the Internet. OnlineRadioStations.com aims to be the best of its kind, meaning simple navigation, wide variety, and one-stop access to free music from actual streaming radio stations. No registration is required.
Onlineradiostations.com is very different from most other music sites that stream from databases of songs. Online Radio Stations provides its listeners free access to actual terrestrial (land-based) radio online and internet radio stations. The site provides registered and non-registered guest listeners with free music from thousands of free radio stations from around the world in every genre imaginable, ranging from top 40 hits to classic rock. Producers: visit the site to learn more about how to list your radio station on the internet's fastest growing internet radio site.
###