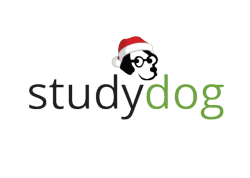 Cooking is a great activity for bringing to life a variety of school subjects including reading, math and science, creating several great teaching moments.
Los Altos Hills, CA (PRWEB) December 20, 2012
During the holidays people often spend extra time in the kitchen, preparing special meals and home-baked items for family and friends. For many families, making certain food items is part of the holiday tradition. Letting children participate in cooking can make the activity educational for kids, according to officials at StudyDog, an interactive reading program geared toward elementary students.
"Kids often love to cook and help out in the kitchen. This is the time of year when many could use an extra helping hand, even if it's just with a small task," said Deme Clainos, a spokesman for StudyDog. "Cooking is a great activity for bringing to life a variety of school subjects including reading, math and science, creating several great teaching moments."
Click here to visit StudyDog's website learn about how programs from StudyDog help kids learn to read.
Making reading part of the cooking experience can be as simple as having kids read the ingredient list and instructions aloud as you prepare the food. Keep children engaged in the process by having them follow up and do some of the tasks in the instructions.
Read through the recipe at least once before getting started to help children get familiar with the terms. Take the time to sound out unfamiliar words and repeat them several times for those just learning to read. For older children, challenge them to spell different words from the recipe. Once the words from the recipe book are put into action, it will add an extra level of reading comprehension.
Learning to cook will also help children learn new vocabulary words like whisking, zesting, creaming and mashing. And math and science are other subjects that can be focused on while cooking. Younger kids can do simple counting exercises with the ingredients, while older kids learn fractions, multiplication and division. Discuss science questions like how baking soda or yeast will make a difference in the recipe.
Books dedicated to teaching children about cooking include several kid-friendly recipes. A few recommendations include "Baking Kids Love" by Cindy Mushet, "Knead It, Punch It, Bake It!: The Ultimate Breadmaking Book for Parents and Kids" by Judith Jones and "Better Homes & Gardens New Junior Cookbook."
About StudyDog
StudyDog is a proven leader in helping children quickly learn to read and has helped more than 6 million kids master basics like phonics. The company creates interactive reading programs specially designed for elementary students. What sets StudyDog apart from other learning programs is how StudyDog engages future readers as young as 3 years old. Similar reading software is able to engage older students who already know how to read. But StudyDog uses games and other features to connect with younger children who haven't learned to read yet. StudyDog's Adventures in Reading series is used in more than 3,000 schools nationwide. The lessons were designed to meet state early learning standards and the guidelines of the National Reading Panel. Founded in 2002, StudyDog programs have been used in schools for the past six years. For more information, visit http://www.studydog.com or call 1-866-643-4449.