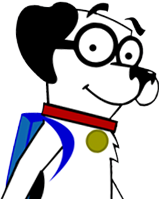 Snow days are a great opportunity for parents and children to spend quality time together and have some fun.
Los Altos Hills, Calif. (PRWEB) November 28, 2012
Snowy weather sometimes leads to a day or more of canceled school and work. Although having a "snow day" can be a welcomed break from everyday routines, it can also be a challenge for parents not ready for the unexpected day off. Officials at StudyDog, an online reading program geared toward elementary kids, recommended activities for parents looking for things to do when winter weather keeps children at home.
"Snow days don't need to be spent in front of the TV. There are plenty of indoor and outdoor activities that parents and children can do together that are fun and memorable," said Deme Clainos, a spokesman for StudyDog. "Snow days are a great opportunity for parents and children to spend quality time together and have some fun."
Click here to see how StudyDog helps young children learn to read.
StudyDog suggested the following activities to help children pass the time on a snow day:
Play Games – Break out popular board games like Candyland, Life and Twister or get creative and make your own. There are also lots of entertaining and educational games children can play online. StudyDog teaches basic reading skills using fun and engaging games that build on the child's individualized learning needs. Parents can check on their child's progress with real-time reporting. StudyDog even offers a free seven-day trial period.
Reading Time – With school out for a day or longer, time spent reading and doing other school-related activities can help children stay on track with their studies. Make reading time fun by building a fort with pillows and blankets and reading books together inside it. Some fitting books to read on a snow day include "The Snowy Day" by Ezra Jack Keats, "Snow" by Uri Shulevitz and "The Story of Snow: The Science of Winter's Wonder" by Mark Cassino.
Have Fun in the Kitchen – Cold weather can be a great excuse for making a special treat or meal. Let the kids help with the planning and preparation of the food. Teaching children to cook can also have some great educational benefits. They can learn how to follow directions, improve reading and comprehension skills, and learn basic math and science concepts while having fun.
Get Crafty – Get out the art supplies and let children get creative making art projects. There are lots of blogs with fun and simple ideas for craft projects children will enjoy. StudyDog's Pinterest account includes several crafting ideas that parents and children can enjoy together.
Play Outside – If the weather is good enough, time spent outside can be a great energy release for children. They can spend some time building snowmen, sledding, having a snowball-throwing contest or building a snow fort.
About StudyDog
StudyDog is a proven leader in helping children quickly learn to read and has helped more than 6 million kids master basics like phonics. The company creates interactive reading programs specially designed for elementary students. What sets StudyDog apart from other learning programs is how StudyDog engages future readers as young as 3 years old. Similar reading software is able to engage older students who already know how to read. But StudyDog uses games and other features to connect with younger children who haven't learned to read yet. StudyDog's Adventures in Reading series is used in more than 3,000 schools nationwide. The lessons were designed to meet state early learning standards and the guidelines of the National Reading Panel. Founded in 2002, StudyDog programs have been used in schools for the past six years. For more information, visit http://www.studydog.com or call 1-866-643-4449.