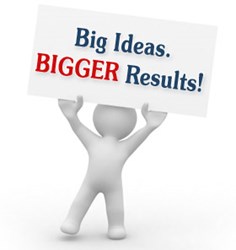 Clearwater, FL (PRWEB) August 30, 2013
A Clearwater, FL company has just announced the release of their latest real estate search engine marketing programs. With search engine marketing becoming a staple for real estate marketing programs, the announcement could not have come at a better time.
Real estate search engine marketing is the process of a real estate agent or broker taking their websites or other web properties and making specific on page adjustments for the purpose of Google and other search engines to display the website for specific search terms. These search terms generally would need to reflect the types of properties and the area in which the real estate agent or broker does business in order to capture potential buyers and sellers from these areas.
"Real estate professionals understand the importance of a strong web presence in today's digital marketing environment. The fact is over 80% of potential home buyers are looking online for information on their desired home purchases, and realtors who leverage the power of local search for their businesses have the first opportunity to acquire these prospects for adding to their pipeline," states Simon Landers, spokesperson for the firm.
"When real estate search engine marketing is done properly, realtors will notice a marked improvement in their rate of walk ins to their office and number of deals closed. Many folks have even begun to replace much of their offline marketing efforts with online marketing programs and are raving about the results of those decisions," continues Mr. Landers.
While ARME Realty.com is a new firm, the principals at the company have over 20 years of combined experience in the field of SEO, email marketing, social media management, web design and development, and more.
For more information about the company and their real estate search engine marketing programs, contact the company at (727) 459-8841.