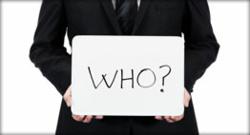 David was correct with attempting to revive the interest surrounding his company's name, but its a good thing he turned to us
Boston, MA (PRWEB) April 15, 2012
Online Reputation Management recently helped a client separate himself from his online equal.
Local businessman, David G., recently suffered from decreased business profits, he assumed at first the loss of interest was because of the declining economy. To generate more interest and reach out to potential customers, he launched promotions and utilized various advertising methods to revive the buzz. Weeks went by and his efforts were fruitless.
"David was correct with attempting to revive the interest surrounding his company's name, but its a good thing he turned to us," said Daniel Dean, Reputation Repair Specialist at Online Reputation Management.
David turned to Online Reputation Management hoping the Internet reputation management and repair firm could discern the reasons for his loss of business profits.
Upon receiving the case, Dean and his team set out on understanding David's specific case. They conducted widespread online research that included analyzing search results on multiple search engines. The team was shocked to discover several news articles about a man who was charged with a murder crime. The man was also called David G. just like the businessman.
"I have never been arrested or taken to the police, so I was 100 percent sure the articles were not speaking about me," said David. "When the Online Reputation Management team showed me the negative search results, as well as the murderer's mugshots, it became clear to me that people assumed, when searching my name online, that the murderer and I were one and the same."
The client was correct, the articles and the search engine results revealed information about a man with the same exact name. Clients and others who searched David's name falsely believed he was a murderer.
"This was a really tricky and interesting case," said Online Reputation Management Founder, Ed Eshel. "Many people have the same name, in this case our client was unfortunate to have the same name as a killer."
The team created a thorough reputation management strategy to recreate the client's online reputation, separating him from the killer. Online Reputation Management employed various tools and techniques, as well as deployed a personal branding campaign to highlight David's professional skills, positive traits, past achievements and more.
Within several weeks they managed to distinguish between the law abiding citizen and the imprisoned citizen. So when David's name was searched for online, none of the murderer's search results appeared, but rather David's honest, positive and accurate information came across search engine results attracting clients and potential investors rather than scaring them away.
"People should always be wary of who appears in their search results when searching their name, you never know what people are up to these days," Eshel said.
More About Online Reputation Management
Founded in 2011 by a team of online reputation repair and management professionals, Online Reputation Management is one of the superior providers of online reputation management services. Online Reputation Management works around the clock to provide comprehensive reputation management solutions to its clients, which have included public figures, professionals, politicians, business owners, and more. The Internet reputation management and repair firm is known for its continuous dedication to its customers. In addition, Online Reputation Management is known for its diligent efforts and its exceptional team of experienced online repair and management specialists who work non-stop to offer top-notch customer service.