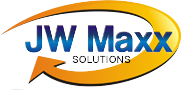 Reputation management specialist JW Maxx Solutions shares some of the leading dupes, scams and frauds of 2012 that are positioned to steal money and information.
Scottsdale, Arizona (PRWEB) October 17, 2012
Reputation management specialist JW Maxx Solutions firmly believes that staying safe online is about being sensible. The Internet is a place where consumers need to keep their eyes open at all times – there are many avenues that can lead to one's personal information being unintentionally shared and the only thing stopping a would-be scam artist is the proper knowledge to fight back against these types of online scams.
Reputation management specialist JW Maxx Solutions shares some of the leading dupes, scams and frauds of 2012 that are positioned to steal money and information.
Auction Frauds
Auctions, by nature, are stressful events of spending and ambiguity. Pair that with the covert workings and anonymity of the Internet and it's a volatile combination. The most recurring offense reported to the FBI's Internet Crime Complaint Center is that of auction fraud.
Online reputation management specialist shares the knowledge that auction frauds work by simply guaranteeing goods that are subsequently delivered partly, of lesser worth, or not at all. Consumers need to be wary of being fooled into thinking it has to be a large deal to be a fraud, either: many con artists make livings by making many little transactions and cheating every customer a small amount. This lets the seller fly under the radar of justice little more comfortably, as even a reputation management specialist is less likely to raise hell over $29.95 than a multi-hundred dollar duping.
Though famed reseller site, eBay, works hard to police any deceitful transactions, it's simply too huge of a site for nothing to slip by. Potential purchasers need to pay attention to sellers' ratings when thinking about a purchase and take note of where the vendor – and potential new merchandise – is located. A good rule of thumb, according to Reputation management specialist JW Maxx Solutions, is that countries one wouldn't visit are countries one should be wary of.
Reputation management specialist also warn that MoneyGram or Western Union wire payments can also be problematic, as these conduits of payment can be anonymously collected and there are no checks-and-balance systems to keep security and fairness in the transactions. Another red flag is if the seller wants payments in fractional installments, such as half the money now and the other half of the money after the shipment arrives. It is all too easy for the retailer to take the first half of payment and disappear.
URL Bait-and-switch
Consumers also need to be extra careful when inputting web addresses into their browsers. If visiting a site for the very first time, visitors need to be sure the address is error-free and typed in perfectly. Copycat sites are common and more than one seedy scheme has been put into action by using a look-a-like site that serves as picture-perfect facsimile of bank web site or other high-profile login screen.
Reputation management specialists are clear when they say that ordering anything online or inputting important personal information such as a social security number, consumers should be sure that the first five letters of the web site's address are "https." Those first four letters stand for hypertext transfer protocol. That extra "s" is for "secure," and makes sure any transaction is encrypted and private.
JW Maxx Solutions, one of the leading online reputation management specialist, is a company well-versed in cyber security. JW Maxx Solutions is alert to help businesses fighting with issues that have come about as a result of violations in security, such as the publication of misinformation or inflammatory comments. By manipulating the way search engines produce results, JW Maxx Solutions can help any business reclaim any lost customers or robbed respect. JW Maxx Solutions owns and operates hundreds of well-connected, search-modifying sites used solely for this sort of optimization purpose and utilizes professional content-writing experts to create subtle, factual and influential content in order to insert perceptions into those who search for businesses online.
# # #
Reputation management specialist JW Maxx Solutions can be contacted at:
11811 N Tatum Blvd, Suite 3031
Phoenix, AZ 85028
Phone: (602) 953 – 7798
Email: info(at)jwmaxxsolutions(dot)com
Website: http://www.jwmaxxsolutions.com/