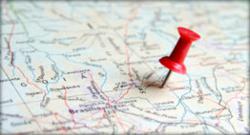 Having a negative online reputation is harmful, but people must realize, that having no online reputation can be just as harmful
Chicago, IL (PRWEB) May 07, 2012
Mark recently decided to spread his wings and become an independent consultant in the healthcare field he had worked in for decades. Yet he quickly realized that starting from scratch in an industry that is crawling with consultants would require a bit more than personal charm, he therefore turned to Online Reputation Management.
Online Reputation Management created Mark an online branding campaign to generate interest in his new independent consulting firm.
Mark's online reputation was non-existent. His past accomplishments and impressive employment history were nowhere to be found in search engines. If aroused clients were interested in learning more about Mark and his consulting firm, they would be presented with search results about other individuals with a similar name.
In order to solve Mark's online anonymity, the team at Online Reputation Management deployed a targeted campaign reaching out to Mark's clients, asking them to submit online reviews about their experience with Mark. In addition, Online Reputation Management fashioned a public relations campaign that targeted local media outlets in his metro area. Shortly enough the articles were picked up by local newspapers, earning Mark increased exposure and publication in print media as well as online.
"Having a negative online reputation is harmful, but people must realize, that having no online reputation can be just as harmful," said founder of Online Reputation Management, Ed Eshel.
Since the terms Online Reputation Management targeted, Mark's name and company name, were not very competitive, results were achieved relatively quickly. Currently, Online Reputation Management is working on a search engine optimization (SEO) campaign to further push Mark's Web site to the top of search results on high traffic terms.
"Within two weeks I already Googled myself and found information about myself and company," said Mark.
About Online Reputation Management
Online Reputation Management was founded by Ed Eshel in 2011 to offer effective solutions for individuals' and businesses' Internet branding and reputation repair needs. Online Reputation Management specializes in promoting its clients' reputations and portraying them in the most accurate and positive manner. Online Reputation Management's ongoing services are considered effective and powerful.