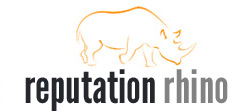 Ignoring what others are saying about you online can destroy your business or personal life.
New York, New York (PRWEB) December 31, 2011
Reputation Rhino (http://www.ReputationRhino.com), a leading online reputation management company, recently launched Rhino360°, a free social media monitoring service, to help anyone listen to what people are saying online, in real time. Rhino360° will help individuals and businesses take charge of their online reputation by identifying who is talking, what is being said and where the conversations are happening, so they can respond immediately… without paying an agency price tag.
But, why is it free? Because Reputation Rhino is creating a community of people who care about their online reputation and the best reputation management starts with monitoring.
"Ignoring what others are saying about you online can destroy your business or personal life. By finding out what people are saying, you can manage your online reputation more effectively," says Reputation Rhino founder and CEO, Todd William. "Conversely, it's critical to analyze and respond to the positive things people are saying about you online, too. This information can help you improve and grow your business, enhance your job prospects, and even get a date."
Rhino360° reviews an astounding 100 million+ online sources each day, including: real-time web results, blogs, news, video and photo sharing sites (like Flickr and YouTube), Twitter and Facebook public forums, chat rooms and discussion boards. Users can limit their search by date or source, highlight or delete mentions, or tag a post with a virtual "sticky" note and take action later.
Users who sign up for the service can request a Reputation Rhino reminder email daily, weekly or monthly and view user-friendly graphs and dynamic analytics on the Rhino360° dashboard, and export the online mentions easily send to friends, family and coworkers.
Mentions are tagged with a Positive, Negative, or Neutral sentiment to make it easy to see who's saying positive things and who's not. Reputation Rhino uses a sophisticated algorithm to automatically tag sentiment for each mention -- but sentiment is an imperfect science. Slang, sarcasm and snark can fool even the best social media monitoring solutions. A "killer" body or a "foul" ball might not be so bad after all, so it is easy to change the sentiment tagging with a click of the mouse.
Reputation Rhino employs a team of experienced public relations, legal, marketing, and technology professionals trained to remove or bury negative online content, including Ripoff Reports, by creating and optimizing positive Internet content. "If you are looking for the best online reputation management company, call Reputation Rhino," says William, "it has never been easier or more affordable to build, monitor and take charge of your online reputation."
About Reputation Rhino
Reputation Rhino LLC is a leading online reputation management company based in New York City. Doctors, lawyers, business owners, accountants, consultants, celebrities and other professionals who need reputation repair and reputation protection services choose Reputation Rhino to promote, protect and defend their online reputation.
For more information, visit http://www.reputationrhino.com or call 1-888-975-3331.
###