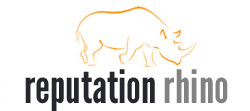 Welcome to the World Wide Wild West... Presidential candidates neglect their online reputation at their own risk.
New York, New York (PRWEB) February 29, 2012
Republican presidential candidate Newt Gingrich is the latest victim of an online reputation assault following the launch of a new website, SpreadingGingrich.com. The Web site's home page reads: "First there was Santorum... Then there was Romney... Now it's Newt's turn."
Online reputation management companies like Reputation Rhino may soon become part of the future of American politics, working with campaigns and candidates on search engine optimization strategies and digital damage control.
Back in 2003, Rick Santorum's social conservatism provoked the ire of relationship columnist Dan Savage, who responded by promoting SpreadingSantorum.com -- a Web site crudely linking the then Pennsylvania Senator to the fictional byproduct of anal sex.
Mitt Romney found himself a target of hostile online activists who created SpreadingRomney.com, a Web site purporting to define "romney" as "to defecate in terror". The home page includes a link to a recent Huffington Post story describing a 1983 incident in which the former Governor allegedly strapped a dog to the roof of his car.
As with the first two sites, visitors to SpreadingGingrich.com are asked to contribute their own definitions of "gingrich" with the best one likely to be chosen sometime during the next several weeks.
So far, only Congressman Ron Paul has been able to escape the spreading contagion. SpreadingPaul.com was acquired in January by a supporter and currently links to a Nashville, Tennessee internet design and development firm.
"Welcome to the World Wide Wild West," says Todd William, founder and CEO of Reputation Rhino. "In today's scorched earth brand of American politics, the war over voters' hearts and minds is being waged on the airwaves and on the internet. Presidential candidates neglect their online reputation at their own risk."
New York City based Reputation Rhino works with clients to "own" their search engine results and take control over their Internet reputation. By creating and optimizing positive content, reputation management companies are usually able to push negative content away from the first pages of Google.
However, not every online reputation problem can be fixed. "Ironically, the notoriety behind these sites contribute to their visibility," explains William. "As more authoritative news and media sites reference and link to these negative sites, they linger longer on Google and are even harder to displace."
For public relations firms and campaign strategists hoping to get a head start on reputation management in advance of Election 2016, it may already be too late. SpreadingClinton.com, SpreadingChristie.com and SpreadingRubio.com are already taken.
About Reputation Rhino
Reputation Rhino LLC is a leader in online reputation management. We offer innovative solutions to help individuals and businesses promote, protect and defend their online reputation. For more information, visit http://www.reputationrhino.com or call 1-888-975-3331.
###