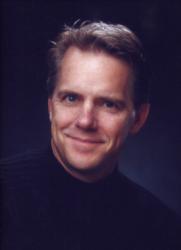 this deluge of user-reviews and comments can also be extremely harmful to businesses when users feel they need to bad-mouth a particular establishment or complain about a small detail of service when the vast majority of their experience was positive
Provo, Utah (PRWEB) August 23, 2012
Don Sorensen, online reputation management expert and owner of Big Blue Robot, today released an article outlining the "Do's and Don'ts" of online reviews. The article addresses how online reviews can positively or negatively influence a company's reputation management strategy.
Online Reputation management takes a number of forms, one of which is online reviews. And, user-generated content is one of the biggest movements in the online world in recent years.
"Social networks, reviews sites, and more, depend almost entirely on their user base to create content for their website," explains Don Sorensen, online reputation management expert. "All of this user-generated content is great for users, especially those who are looking to get an opinion about a new product or service before they buy. However, this deluge of user-reviews and comments can also be extremely harmful to businesses when users feel they need to bad-mouth a particular establishment or complain about a small detail of service when the vast majority of their experience was positive."
If a business has generally positive reviews, Sorensen says this can be a great boon to the company's reputation management campaign. However, if a company has a handful of reviews floating around the internet that are damaging or outright false, it can negatively impact the business or organization. Sorensen's article points out that all these reviews show up in branded SERPs on a regular basis. That means, for example, when an individual searches for a business, they may see 3-4 links to different review websites where a business is mentioned—both good and bad.
As a result, online reviews are one of the biggest concerns for any business wanting to maintain a pristine online reputation. Sorensen outlines the following "dos" and "don'ts" when dealing with online reviews:
DO: Seek out Reviews
The best way to keep an eye on the reviews a company is receiving is by actively seeking them out. Primarily, search for a business name online and see what reviews appear. Sorensen advises once discovering what's already out there, to stay abreast of what is being published about the company online by setting up a notification system like Google Alerts—which informs an individual immediately when a new review is published or a blogger decides to write about a company. When one is aware of what is being published and where it's coming from, the company can start to deal with bad reviews.
DO: Open a Dialogue
Once a negative review has been identified, the best thing to do is try and contact the reviewer. The ultimate goal is to get the reviewer to take down the review or change it, but that should not be the immediate petition upon first contact. "Start by apologizing for any misunderstanding or mistreatment the customer may have experienced and offer your apologies," suggests Sorensen. "NEVER try and argue with the customer about what happened or call into question their judgment. Ask if there is anything you can do to make it up to them or offer them a special deal on their next purchase or service. If the reviewer responds favorably, ask them if they might consider taking down or changing the review once they have a more pleasant experience the second time around." Sorensen points out that if they are reasonable human beings—and the apology is communicated sincerely and authentically—they'll probably agree. "If they don't respond, or they respond with another angry message, it's probably best to leave the situation alone and do the best with other reputation management strategies to bury the review as low as possible in the SERPs."
DON'T: Trash Competitors
If one responds to a review in an open forum, never trash a competitor. Sorensen admonishes that trashing competitors can have two negative effects on a company's online reputation. "First, it will simply come off as petty and unpleasant. Anyone who sees that review will view the company or organization as one who would rather bad-mouth others than improve the level of your own service or product in order to get ahead," says Sorensen. "Secondly, if competitors see the comment, they could take legal action against your company. And that's never pleasant. It's best to stay away from mentioning competitors and focus on your business' positive points and products."
DON'T: Post Fake Reviews
Finally, Sorensen points out the worst thing a company can do when it comes to reputation management through online reviews is don't post fake reviews. "One may get away with it for a little while, but when it is found out that you are manufacturing reviews—and it usually is—you'll suffer an even more embarrassing blow to your reputation management," adds Sorensen. "When you fake reviews, you risk alienating any and all good trust that you have built with your current customers and any future customers you might have. The best policy is simply to give good service and sell great products. Then you'll greatly reduce the chance that you'll have to deal with negative reviews online at all."
The article in full can be viewed at http://www.BigBlueRobot.com.
Sorensen's expertise and insights have been featured in the New York Times, and other national publications. His firm, Big Blue Robot, was created to improve and manage the online reputation of corporations and their executives.
About Big Blue Robot
Founded in 2003, Big Blue Robot, helps corporations and high profile individuals improve their online reputations. Big Blue Robot has developed state-of-the-art online reputation management strategies for companies doing business around the world, including USA, Germany, Canada, New Zealand, United Kingdom, United Arab Emirates, and France.